Outdoor Lighting Perspectives of Clearwater & Tampa Bay is thrilled to support National Lawn and Garden month! All April long families are busy outside with garden based activities helping their gardens get their green on by re-seeding lawns, planting vegetables and flower beds, and cleaning up their front and back yards so they are ready for summer entertaining and fun.
Of course, don't forget that outdoor landscape lighting is an important aspect that enhances all the hard work you are putting in. We shine the light on your foliage, hardscape, walkways, home façade, and any feature you want to highlight with a wash of light in the evening so you can still see all the facets of your garden. There is no reason that all your improvements should slip into darkness once nightfall comes. Custom lighting lets you get most enjoyment out of your lawn and garden every evening, and it increases your ability to enjoy them over a longer amount of time.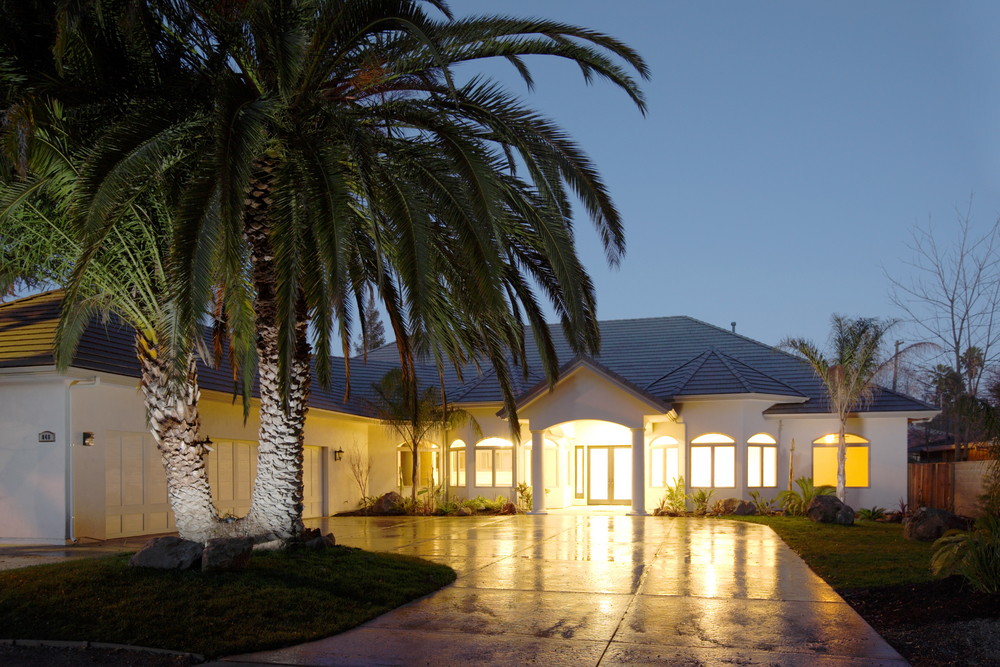 Besides adding a sparkle and instant curb appeal to your property with beautiful illumination, outdoor lighting has many other benefits, too. For starters, there is the advantage of added safety, because friends and family are easily able to walk around your property without the hazard of a trip or fall due to an inability to see properly. No matter what the hour, your guests can traverse up and down your deck stairs, park on your driveway and get to your front door with ease thanks to good lighting. If you've got a pool, you will easily be able to see who is in the water and they will be able to safely get around your pool deck while enjoying lounging under the stars. Simple daily tasks like taking the dog out for a walk and throwing the trash out become easier since you can clearly see.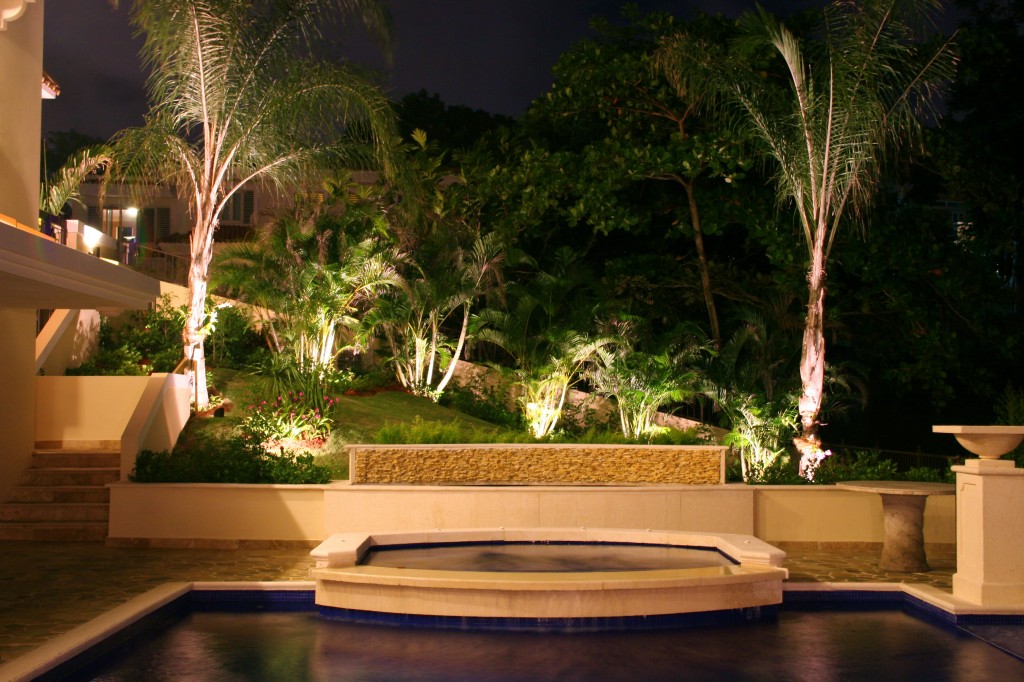 Another benefit is the added value of safety, as would-be thieves will choose another home that is not well-lit instead of yours. Outdoor Lighting Perspectives of Clearwater & Tampa Bay will illuminate all those dark corners where the bad guys can hide so they avoid your house as a target. Your home always looks like someone is home because your lights are on a timer that goes on and off whenever you want (or can be controlled by dusk and dawn). It doesn't matter if it's your primary residence or a vacation home, burglars will move on from a home that has good lighting and appears to be lived in.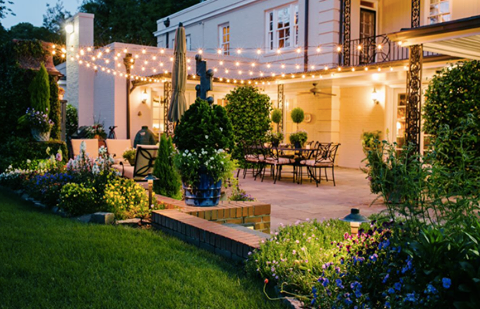 Finally, the party doesn't have to end simply because night has come. You can be grilling, dining, throwing the ball around, hanging out with the kids on the swing set or just enjoying a cup of coffee on the patio—outdoor lighting extends the time you and your family can enjoy the outdoors. Even if the weather is poor on a particular night, you can still appreciate looking at your property and garden beds from your expansive windows eve if its raining.
So get out there and get your hands in the soil with your kids this National Lawn and Garden Month! Put those fruit trees in the ground, re-stain your deck and get the mulch ready for action. Give us a call to get your property lit up in the evening with our wide array of outdoor lighting fixtures that will fit any home style and make everything look beautiful when the sun goes down.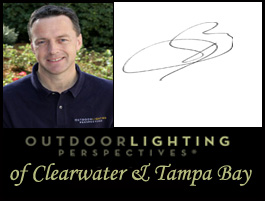 Make your appointment with Outdoor Lighting Perspectives of Clearwater & Tampa Bay  at (727) 785-6000 or (813) 237-0340 or email us at clearwater.outdoorlights.com.