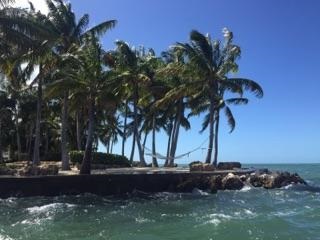 In our imaginations, the concept of tranquil and tropical often go hand-in-hand. The image of a palm tree swaying in the evening breeze is more than just a notion to induce relaxation. Here in Clearwater, St. Petersburg and Tampa Bay it is a daily reality. As the area's leading outdoor lighting provider one of our goals is to capture the essence and beauty of our tropical landscapes, coastal inspired home designs and capitalize on the power of creating a mood through outdoor lighting. A simple concept, but one that takes experience and an eye for design.
One of our most recent landscape lighting installations serves as the perfect example of a traditional, and tranquil, coastal landscape. The property included many of the specimens you look forward to seeing in a Florida yard such as Birds of Paradise, Christmas, Coconut Palms and Travelers Palms. The project also included the task of illuminating a classic Florida backyard pool area along with the surrounding landscape.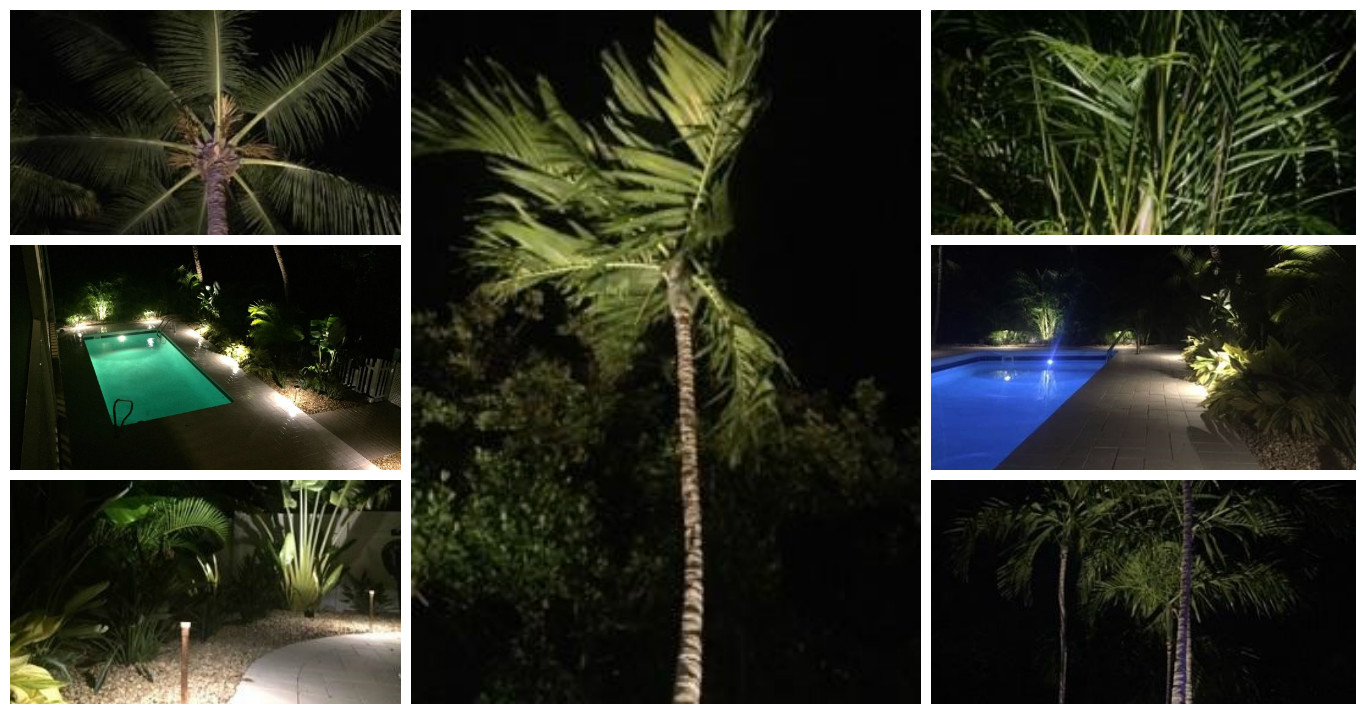 The entire project consisted of adding 23 lights. This included 12 path lights to accentuate the pool and outdoor living areas and well lights to give the palm trees within the landscape an ethereal moonlit effect. As you can see from the images, the new outdoor lighting helps promote a romantic ambiance to the property at night while still enhancing visibility, safety and security.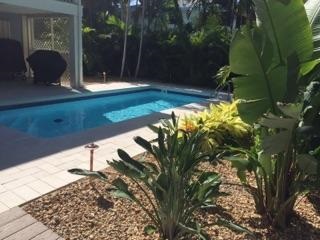 Our professional outdoor lighting creates a custom look for your outdoor living space with the dramatic play of light and shadows providing the right ambiance for hosting outdoor events, gatherings or a quiet evening for two. Getting these amazing results is achieved by using a combination of lighting styles to accommodate different purposes. The size of the area we are illuminating along with the functions you enjoy will help determine the types and/or number of lights you need for your particular area.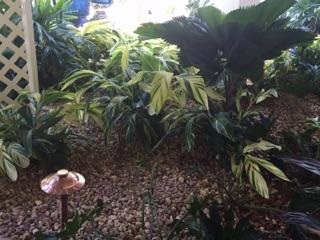 When creating an outdoor lighting design, we always focus on the effect, not the fixture. While the effect of our lighting design will increase the curb appeal of your home and landscape, our exclusive high-quality fixtures  also add style and are a cut above the rest. Our corrosion-proof outdoor light fixtures, wires and lamps are made to weather the toughest coastal conditions. You'll love the way the solid copper and brass takes on a rich patina over time, blending beautifully into your landscape. With a long life expectancy and a consistent light output, we're so confident of our equipment's performance and durability that we offer unmatched warranty coverage.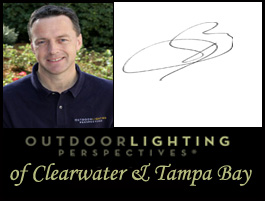 Contact Outdoor Lighting Perspectives of Clearwater & Tampa Bay to learn more about all the benefits of adding outdoor lighting to your Clearwater, Tampa Bay or St. Petersburg oasis!  Call us at (727) 785-6000 or (813) 237-0340 or email us at olpclearwater@outdoorlights.com.