We see it all the time here at Outdoor Lighting Perspectives of Clearwater & Tampa Bay—customers attempting to rely on their lawn cutting service or landscaper to install their outdoor lighting. Just because someone can keep your lawn weed free and clip your shrubs into fantastical shapes does NOT make them a lighting designer. Sure anyone can shove a cheap big-box store fixture into the ground and turn the switch on, but we can assure its miles away from the skill that an experienced lighting architect has that is truly an artist. You wouldn't have your carpenter install your HVAC system, so why would you depend on your landscaper or pool guy to install your outdoor landscape lighting?
We are fully licensed and insured by the state of Florida (as required) to install outdoor lighting, and dealing with a handyman who thinks he is a "jack of all trades" can actually cost you more money in the end when things are damaged, fried or worse. Don't risk a fire or shock dealing with someone who is unexperienced as it will lead to headaches in the long run. If someone can't or is unwilling to back their work, doesn't actually manufacture the fixtures they are installing like we do or have the proficiency to install outdoor lighting—then you are looking for problems. Additionally, at Outdoor Lighting Perspectives of Clearwater & Tampa Bay we offer a warranty on everything we install and a FREE 1 year service and maintenance plan so you are protected. Outdoor lighting is the ONLY thing we do, and we do it right!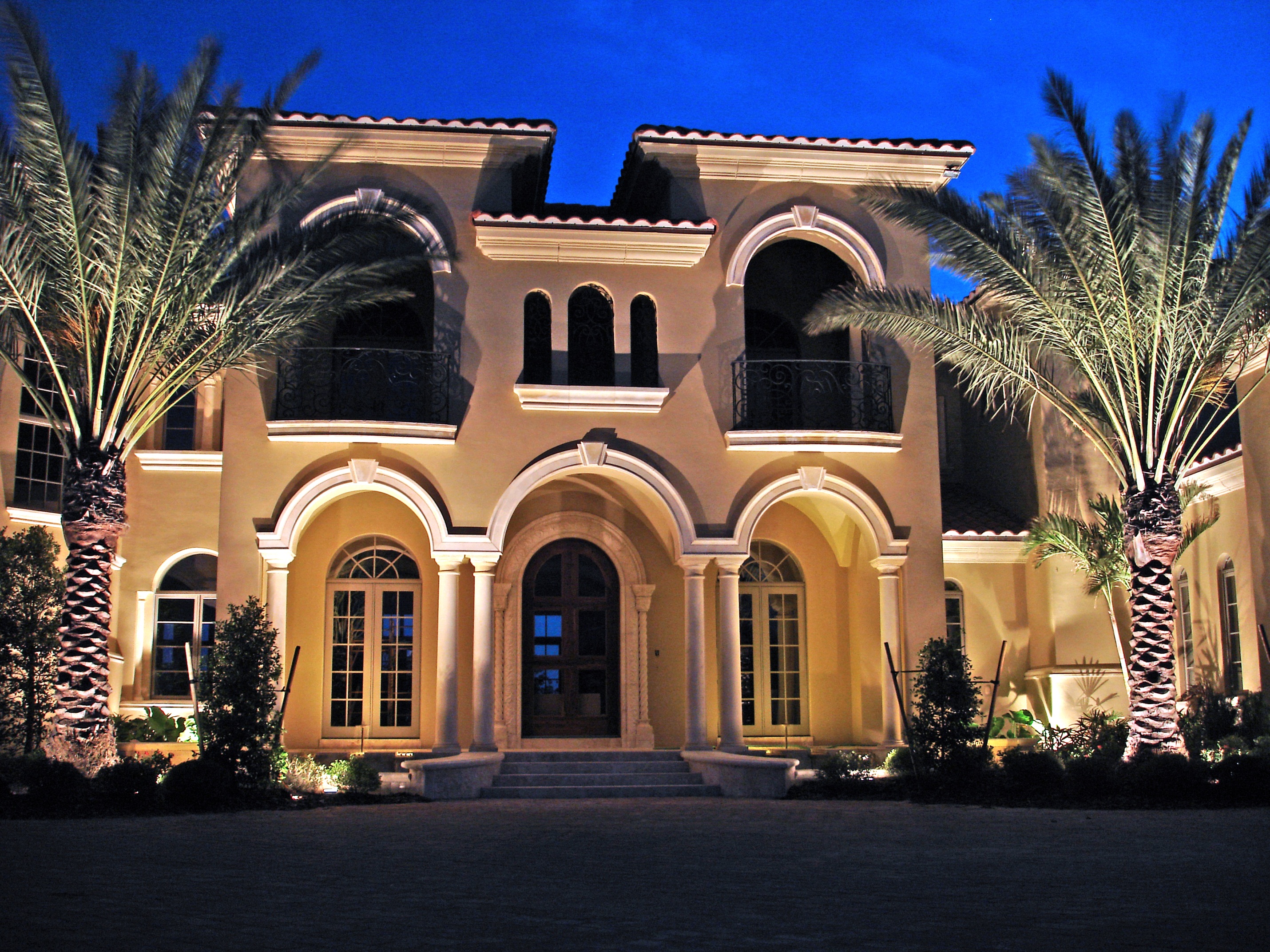 You will notice the difference between a homeowner/handyman installed lighting system and ours almost immediately. For one, our designers KNOW how to artfully cast light on the façade of your home, garden beds, pathways, tree canopies and over your patio/deck, etc. We do not just line up fixtures as if they were on the runway of an airport. We cast fantastic shadows and silhouettes that will be the envy of the neighborhood, and fill the darkness with light that will bring beauty, security and safety. We take all three aspects into consideration when creating a lighting plan, so that not only does your property look awesome in the evening, but it also wards off would-be thieves and gives everyone plenty of visibility for sure footing as they walk around your yard.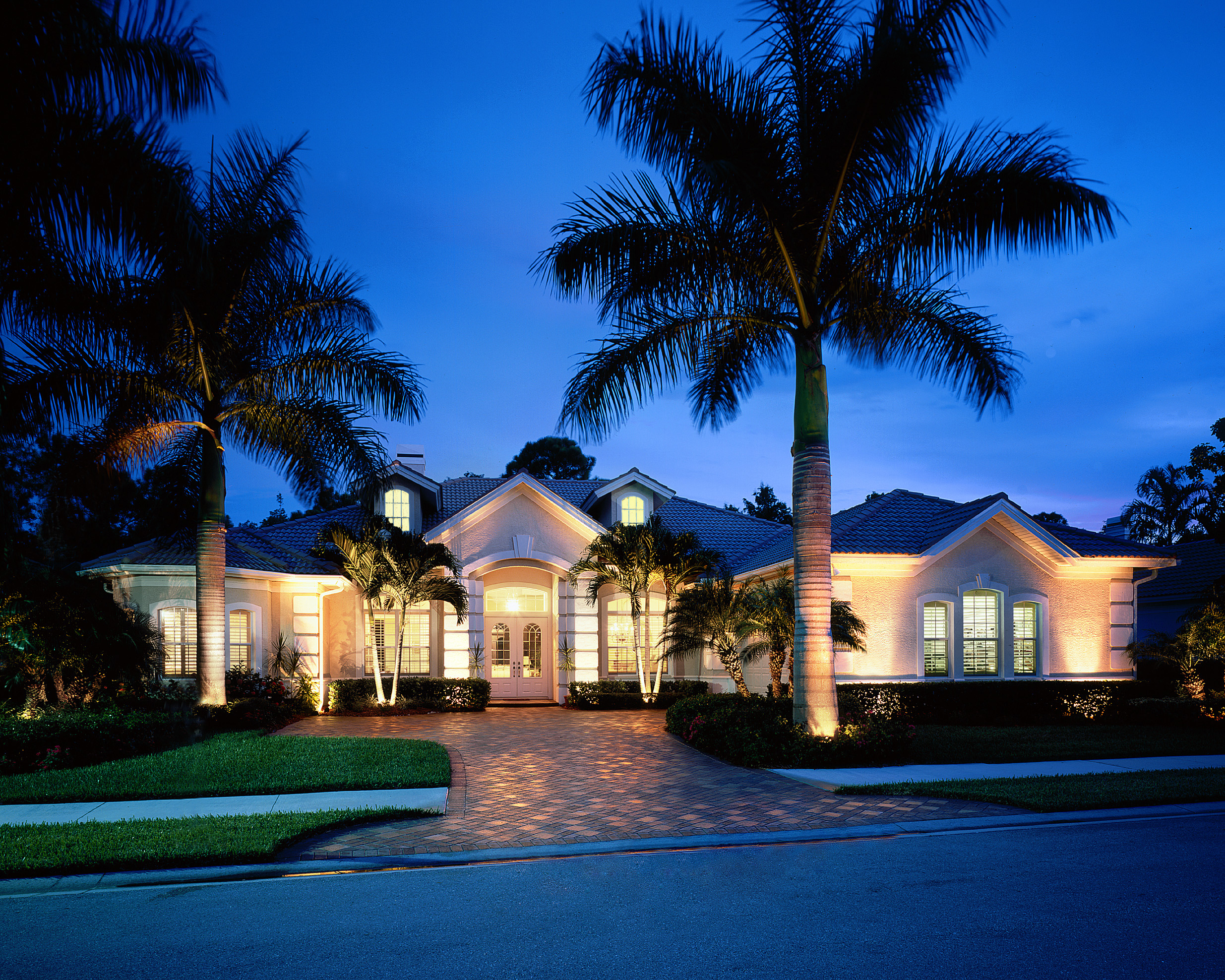 All our fixtures are made specifically to our standards unlike those low-grade ones you buy at the home improvement store. Ours are made of brass, copper and stainless steel that will last for years to come, particularly in our tough Florida weather of extreme heat, humidity and salty air. We use the highest gauge wire available and every system comes with a timer that allows you control every aspect for your convenience. If there is a problem or you need servicing, we are there to take care of any issue when you need us. We'd like to see your handyman make that claim years down the road! Don't waste your time or money on an outdoor lighting system that will not hold up to your needs or time. Get a professionally installed that will go off without a hitch every night and provide you with peace of mind.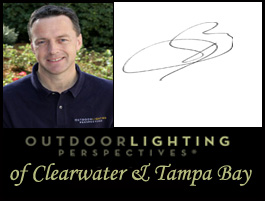 Let the lighting pros illuminate your home and garden for the best look after the sun goes down. Make your appointment with Outdoor Lighting Perspectives of Clearwater & Tampa Bay  at (727) 785-6000 or (813) 237-0340 or email us at olpclearwater@outdoorlights.com.