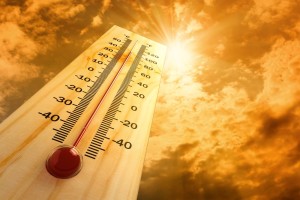 The heat index in and around Clearwater & Tampa Bay continues to rise this summer and any semblance of relief from the hot weather is always welcome. A few ways to help beat the heat is to not only indulge in an afternoon by the pool or treat the bunch to an ice cream treat, but also imagine a time of year when temperatures are milder. We cannot think of a better time to celebrate the idea of Christmas than right now, in hot July!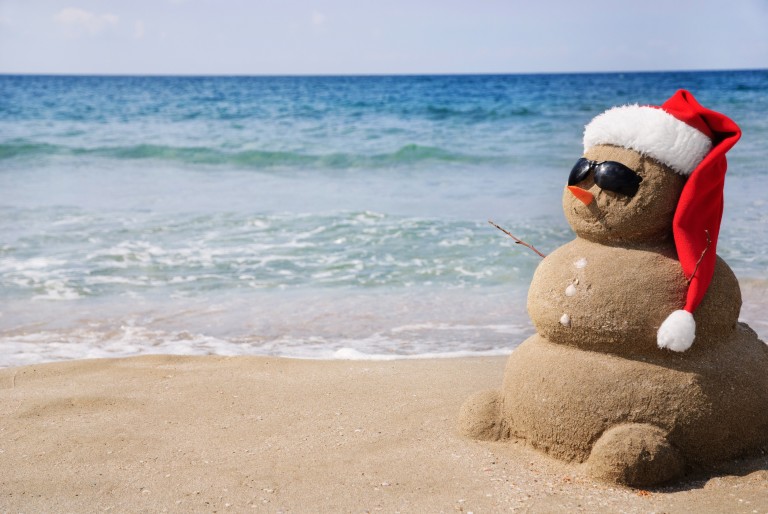 Imagine if you will, a cool breeze blowing from the ocean, the taste of salt air tinged with just a hint of holiday magic. The need to break out a sweater during the holiday hustle and bustle, the excitement that is palpable as the big day approaches. These are all part of what make the holidays so enchanting.
Now that we have you in the "Christmas state of mind," let's focus on the elements that make it so amazing; entertaining with friends and family and taking in all the sights and sound of the occasion, including holiday decorations and of course, holiday outdoor lighting to make you feel like a kid again!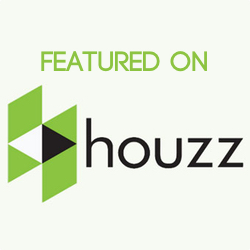 Outdoor Lighting Perspectives of Clearwater & Tampa Bay was recently featured in an editorial idea book on the homepage of Houzz titled "A Winter Festival of Lights in Your Own Backyard." In this editorial, Houzz used an image from our Houzz profile to help point out how festive holiday outdoor lighting can liven up even the gloomiest of winters. In much the same way gazing upon images of holiday lighting can also help cool you off in the middle of July! We are honored and proud to have been chosen for this editorial out of the many outdoor lighting professionals featured on Houzz.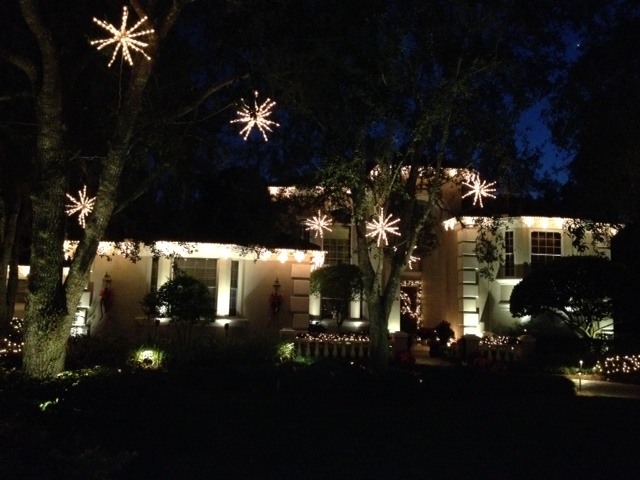 This year, as one of our holiday outdoor lighting customers you could enjoy the convenience of having your holiday outdoor lighting professionally designed,  installed and gingerly removed and stored for the following season! Our program takes all the fuss out of decorating so you can focus on family and friends during the season. No one in the area carries the selection of holiday display lighting we have at Outdoor Lighting Perspectives of Clearwater & Tampa Bay; and we offer everything from commercial quality string lights, snowflakes, icicles, snowfall, wreaths, swags, topiaries and even characters. And it's not just Christmas lighting either—we can add a festive spin onto virtually any holiday you can think of including: Hanukkah, Kwanza, New Year's Day, Halloween and even the 4th of July! Family events such as weddings are also something we can add a stylish glow to as well.
We handle EVERY aspect of the process from beginning to end so you never have to worry about any of it. We will sit with you to sketch out your design, install it, remove it when the festivities are done and then store it for you in our warehouse. We work within your budget and your preference for the overall look you are trying to achieve—whether it's an elegant display of all white lights or a colorful kaleidoscope of color. We design most anything your heart desires, from sugarplum wishes and toyland dreams our designs will delight even the most humblest of humbugs with magical holiday lights that will WOW!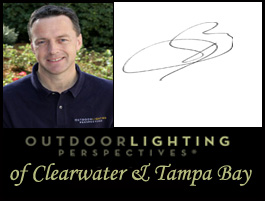 Keep in mind it is 150 days until Christmas, and it is never too early to start planning for the 2016 holiday season. Planning ahead is always wise and can ensure guaranteed enjoyment to the fullest. Give us a call today and let us help you mark the holiday lighting off your "to-do" list for the upcoming holiday.  You can reach us at 727-785-6000 or 813-237-0340, or email us at olpclearwater@outdoorlights.com.