Have you noticed the retail stores that already have holiday items on display?  I bet you were thinking they were crazy to have these items out already.  But, it really isn't too early to, at least, start thinking about holiday lighting.
How many grand holiday decorating ideas have you had but did not accomplish because you ran out of time.  The end of the year seems so hectic and we often have to cross those ideas off our lists.  If holiday lighting is one of those items, we can help get in the spirit.  That's right, Outdoor Lighting Perspectives of Clearwater does holiday lighting and decorating as well.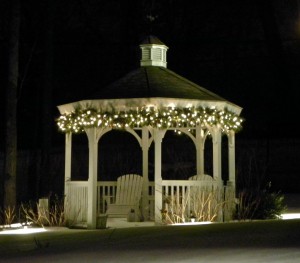 Our holiday product line includes roofline decorations, lighted garland, lighted wreaths, pre-lit trees and lighted yard displays.  We can even decorate your business with our commercial line of holiday products.  Here is a preview of what you can expect from Outdoor Lighting Perspectives of Clearwater:
Our design consultant will come to your home or business and take a photo of your exterior.
We'll then stimulate your creative thinking by discussing design ideas.  You'll be able to view our catalog for inspiration.
Using our design software, we'll use the exterior photo of your home or business and your choice of products to design a holiday lighting plan right before your eyes.
After the design is agreed upon, you will receive a written proposal complete with details and warranty information.
Here's the best part – not only do we design it and install it, we also take it down and store it until next season!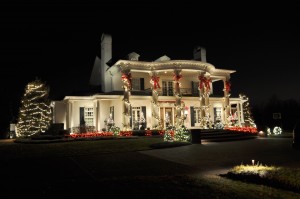 If you are getting excited about the holiday season now, don't wait.  Our holiday lighting appointments book up very quickly.  That is why now is the right time to start thinking about your holiday lighting.
Imagine how delightful your holiday season can be this year.  No more dragging out storage bins and untangling lights.  We'll do all the work for you so all you have to do is enjoy the holiday season.
Call us today before it's too late.
Robert
Outdoor Lighting Perspectives of Clearwater
727-785-6000