Is your outdoor lighting system over 10 years old?
Have you recently purchased a home with old/outdated outdoor lighting?
Does your system contain lights that no longer function?
Does your system appear dated?
If you answered yes to one or more of the above questions then it is time to contact us to get your system updated and enjoy all the benefits of outdoor lighting at your home or business.
In our area, there are many outdoor lighting systems that have been orphaned. We visit homes and businesses where the outdoor lighting appears to have been abandoned and neglected without maintenance or attention for extended periods of time. Here at Outdoor Lighting Perspectives of Clearwater, we not only specialize in designing and installing new outdoor lighting systems, we can also improve upon the implements you already have in place — all it takes is a little TLC!
First, we can schedule an evaluation of your existing system to check for areas or fixtures that are not working properly. We will also inspect the condition of all wiring and your transformer. Outdoor Lighting Perspectives of Clearwater & Tampa Bay can then access what measures need to be taken in order to get your system back to peak level. This way you will have a system that not only provides safety and security to your property, it also looks the part as well.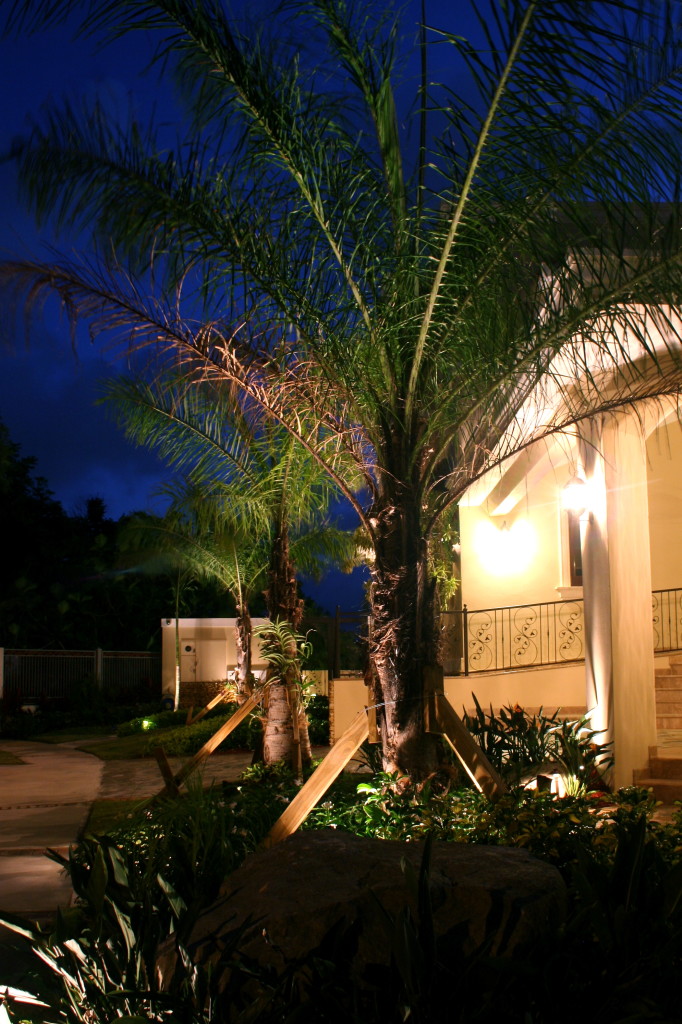 What about older low-voltage systems?
Most of our new clients choose LED outdoor lighting. Homeowners who have an existing low-voltage system may be looking to retrofit their existing system to LED for an energy-efficient system with bulbs that last tens of thousands of hours. Financially speaking, LED technology uses 80% less energy which will save you in power costs and choosing LED demonstrates environmental responsibility. The fact that you won't need to replace the bulb for about 8 – 10 years or more means tremendous savings on bulbs as well as saving space in local landfills by changing to LED.
Can I amend my existing design/layout?
As you can imagine, there are hundreds of features throughout your yard and landscape that could benefit from illumination. These areas can change over time, whether it is from the landscape additions, home remodeling or the addition of an outdoor living space. We realize the importance of a cohesive lighting design that compliments these additions. So, if your existing system does not highlight all the areas you wish, we can easily upgrade and add exactly what you need.  Light is not only used to bring an area into view at night, it's also an art. Anyone can shine a spotlight but it takes an experienced and qualified designer to gently illuminate only the right areas and focal elements to create a pleasing scene that also accomplishes any functional objectives for the lighting.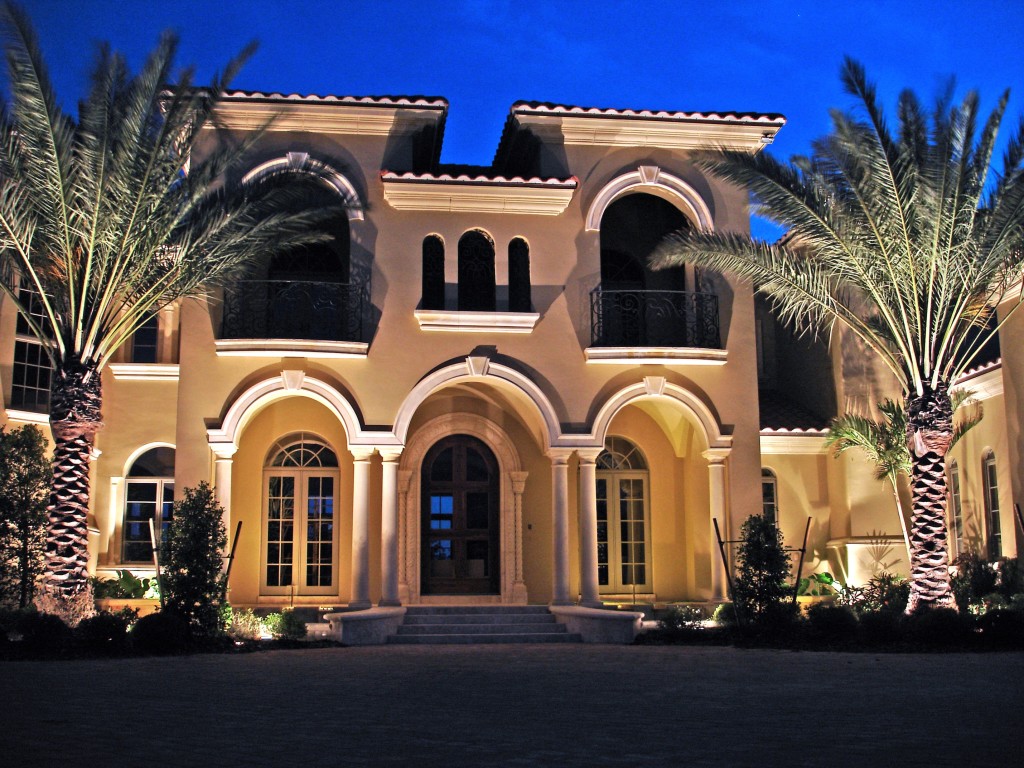 Professional outdoor lighting changes the way you live, brings your family outdoors to gather and gives you the chance to enjoy your home and landscape long past the setting sun. Let Outdoor Lighting Perspectives of Clearwater & Tampa Bay bring your biggest investment into the best light!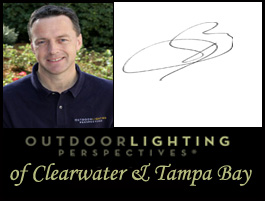 Contact us today to make your property the best it can be every evening. You can reach us at (727) 785-6000 or (813) 237-0340 or email us at olpclearwater@outdoorlights.com.