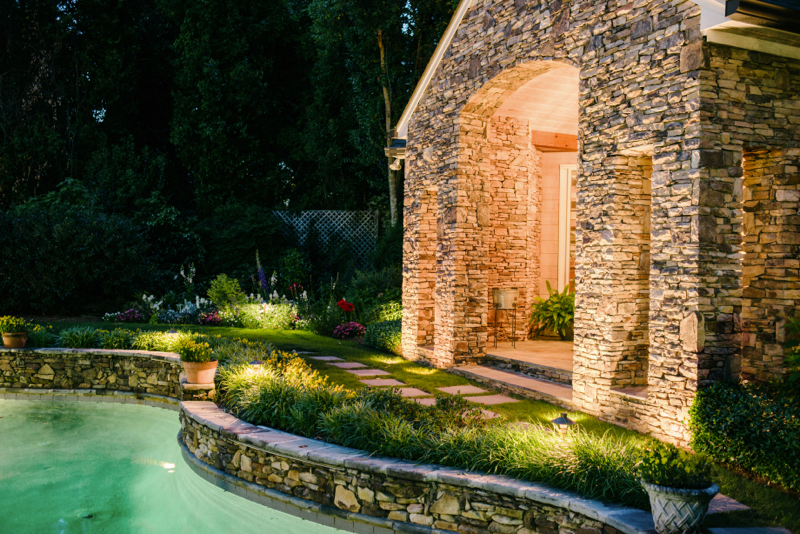 At my recent BNI Business Connections meeting, the history of Outdoor Lighting Perspectives of Clearwater & Tampa Bay was the subject of my power point presentation. Along with being proud and humbled, it also made me ponder the many reasons why I enjoy what I do so much. The main reason is that I realize the importance of providing a quality service experience to customers from the initial phone call inquiry to years down the road. I am devoted to not only meet my clients' expectations, but exceed it, so that they know they can count on us. This may seem like a bold statement to make for some businesses, but our commitment to excellence never falters. With this in mind, here is a little history behind our amazing service:
Outdoor Lighting Perspectives of Clearwater & Tampa Bay started in 1998. We are an Outdoor Lighting Perspectives franchise which encompasses over 60 locations and is operated through Outdoor Living Brands headquartered in Richmond, VA. OLP is the largest outdoor lighting company in the USA. Founded in 1995 they are responsible for providing outdoor lighting to over 100,000  satisfied customers — how many companies can say that?
Our location offers residential, commercial, hospitality and holiday outdoor lighting to the Hillsborough, Pinellas, Pasco & Polk county areas. In addition we also offer an upscale line of outdoor furnishings and accessories to extend your outdoor living enjoyment. We are fully licensed and insured and just like we covered in a recent blog titled Why it is important to use a licensed outdoor lighting provider, licensing is no longer a requirement here in the area but we feel it is important and speaks to our commitment to excellence in remaining licensed.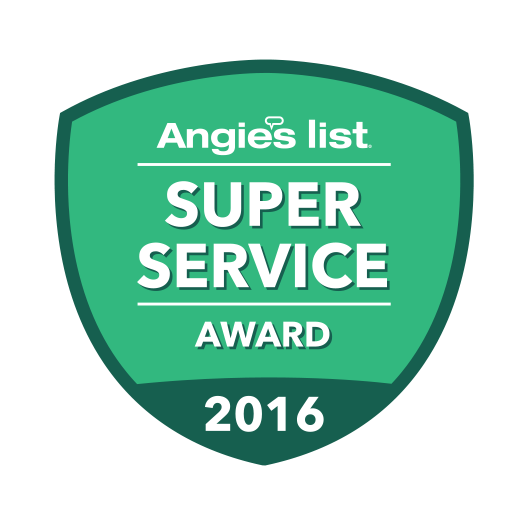 We hold steadfast in our commitment to customer service and have kept an A+ rating with the Better Business Bureau since 2006. We have also been awarded the Angie's List Super Service Award for three consecutive years. Our outdoor lighting installations are backed by a lifetime warranty on power centers and fixtures, a 10-year warranty on wiring and a 5-year warranty on LED components. We also offer annual maintenance plans to keep our customers' lighting in tip-top shape for years down the road.
Here's what a few of our customers had to say about us on Angie's List:
"The quality of their products are excellent and the service provided was exceptional.  They are prompt, thorough, and courteous. Without hesitation,  I would say they are one of the very best companies I have ever employed.  I highly recommend them, and have referred them to several of my neighbors. They are a great company, and have a great team."
"The lights look fantastic. We love how they are placed in the front. Thank you for your speedy response- we just sat outside and looked up at the lights. Your workmanship is superior and your attention to detail is phenomenal. Finally, your response to my call far surpasses any other company- you are all terrific. Thank you again for everything-we cherish your professionalism."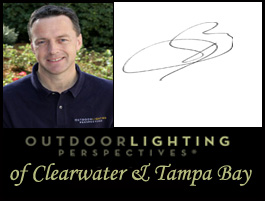 Outdoor Lighting Perspectives of Clearwater & Tampa Bay strives for excellence in each of our clients' custom outdoor lighting designs and installations. We are ready to give you the best experience in outdoor lighting.  Contact us today to learn more at (727) 785-6000 or (813) 237-0340 or email us at olpclearwater@outdoorlights.com.