Many Clearwater, Tampa Bay and St. Petersburg homeowners have beautiful tree-lined driveways. Additionally, many residents utilize trees and shrubs as a privacy wall or fence to delineate their property's perimeters and deter prying eyes. One of the main advantages of using organic plant material as a border over a one-dimensional fence is the added texture and dimension that comes into play! And, this dimension and texture is the perfect candidate for the addition of outdoor lighting.
The simple addition of outdoor lighting to your tree-lined driveway can provide you with a beautiful, more importantly, effective source of illumination to walk down, or drive down, your driveway more safely. Also, your home will become a more secure and inviting place. Not only will you have a clearly illuminated path of travel, your home will look fantastic! In addition, there won't be any dark spots for would-be intruders to hide. Let's face it, pulling into a pitch black driveway can be quite eerie and unsettling. With a professionally designed and installed outdoor lighting system your home can be transformed into a welcoming beacon of the neighborhood well after the sun has gone down.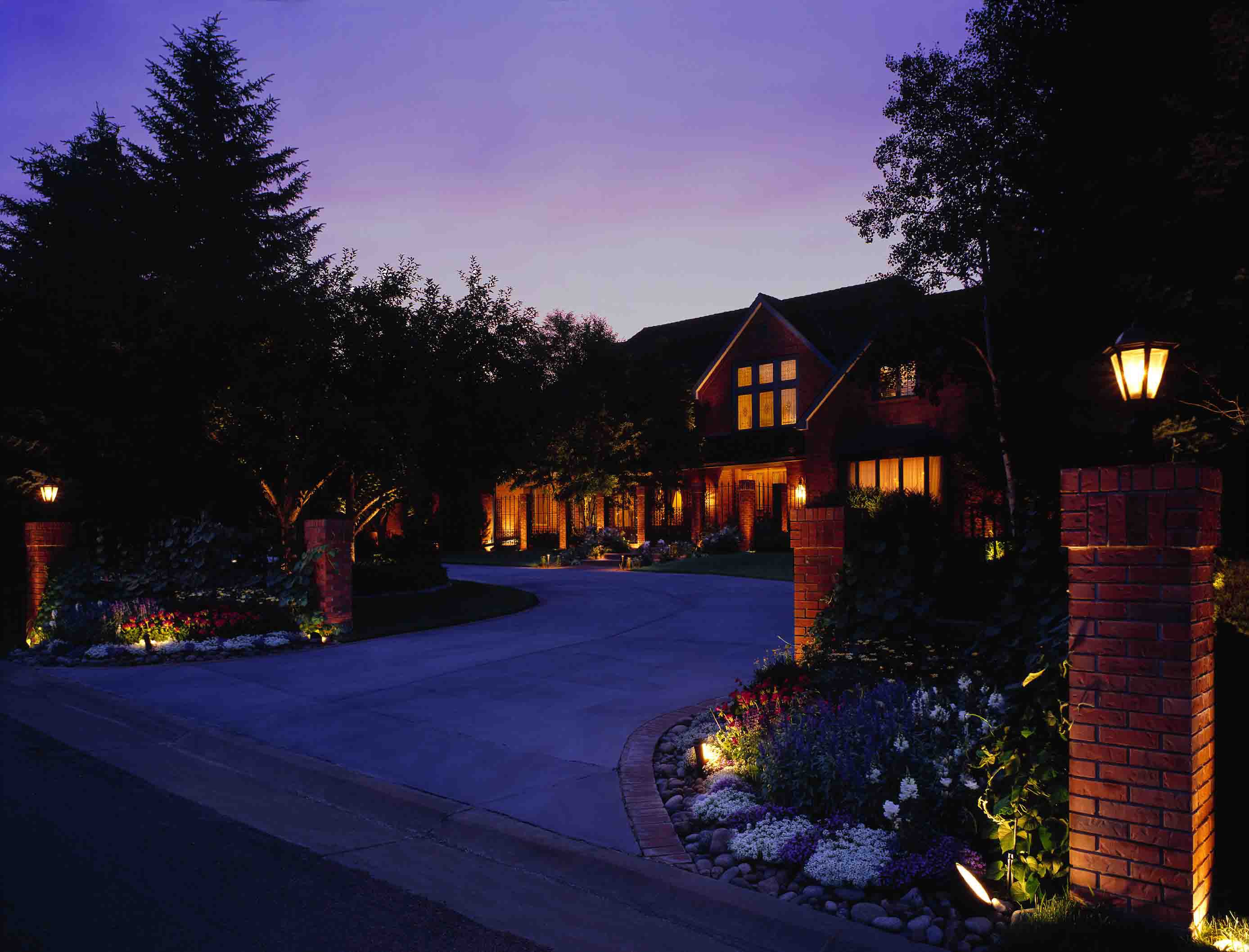 Outdoor Lighting Perspectives of Clearwater & Tampa Bay uses various lighting techniques for illuminating tree lines, privacy fences using plant materials and even driveways. These can include the use of up lighting and also down lighting (aka moonlighting). Our design expert will be able to access the best lighting technique for your individual needs and look during your on-site design consultation.
Driveway and border lighting also benefits commercial locations, neighborhoods, and of course, residential homes. We can implement the same lighting techniques for your business, neighborhood entrance or common areas as a way to promote beauty and increase safety.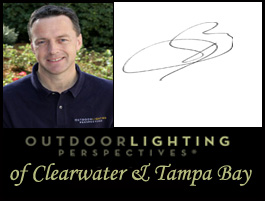 Never come home to a dark driveway again. Contact us today to learn more and come home to superb illumination each night!You can reach us at (727) 785-6000 or (813) 237-0340 or via email at olpclearwater@outdoorlights.com.