Black Friday and Cyber Monday have once again soared by for another year.  If you're sitting in front of your computer looking for the perfect gift to give, why not give the gift of light.
Outdoor lighting is the gift that keeps on giving night after night, year after year.  Outdoor lighting enhances your beautiful landscaping, accentuates your architectural features and makes your outdoor living spaces more useable after the sun goes down.
If you don't know where to start, we've got a package deal just perfect for the holidays.  Our holiday package includes your choice of 7 halogen up-lights or path lights, a 300-watt transformer, 200 feet of wire, and a digital timer.  We'll design a custom lighting plan and have our fully-insured, professional technicians install it all for only $1499.  Additional fixtures can be added to the plan any time in the future, making it an expandable gift.
Outdoor lighting is a unique gift that anyone would love to have, but often don't think of themselves.  Imagine their surprise and enjoyment of coming home to a perfectly lit home every night.  Giving the gift of light this year will keep you in their memory all year long.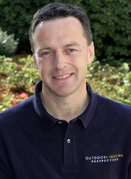 Robert Van der Putten, Owner
Outdoor Lighting Perspectives of Clearwater
727-785-6000