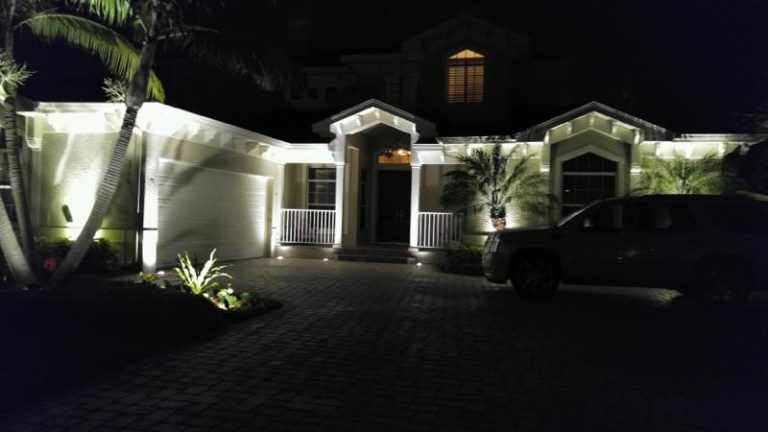 Our most recent St. Petersburg installation exemplifies everything there is to love about outdoor lighting. These clients contacted us as a referral from Joe Palmer, owner of Landscape by Palmer.  Palmer was in charge of the landscape renovations being done at the St. Petersburg home and felt that we were just the company to help showcase the new design in the best light.
When Outdoor Lighting Perspectives of Clearwater & Tampa Bay arrived at the home for the initial consultation, we noticed the existing lighting system. The homeowner didn't like the aesthetics of their existing system, which consisted of black-painted fixtures. Additionally, the existing system was not able to facilitate illuminating the new landscape renovations.
Our outdoor lighting designers were able to save the homeowner a substantial amount by upgrading and utilizing the existing system and adding an additional 28 fixtures to enhance the new landscape additions. Take a look:
Here at Outdoor Lighting Perspectives of Clearwater & Tampa Bay, we strive to offer the right balance of savings and convenience for customers looking to upgrade their current outdoor lighting systems. Many times it not necessary to discard all the elements of your existing system in order to bring it up to date. By updating and replacing specific elements of the system, or within the fixtures themselves, we can save you a substantial amount of time and money. This is what we refer to as retrofitting. Retrofits vary based on the types of fixtures installed. We can evaluate your current system and provide options tailored to your needs, budget and personal sense of style.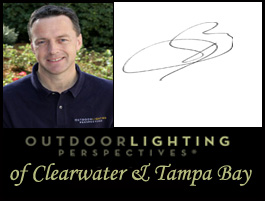 Contact Outdoor Lighting Perspectives of Clearwater & Tampa Bay today to learn more about the addition of lighting at your St. Petersburg home or business. You can reach us at (727) 785-6000 or (813) 237-0340 or by visiting clearwater.outdoorlights.com.