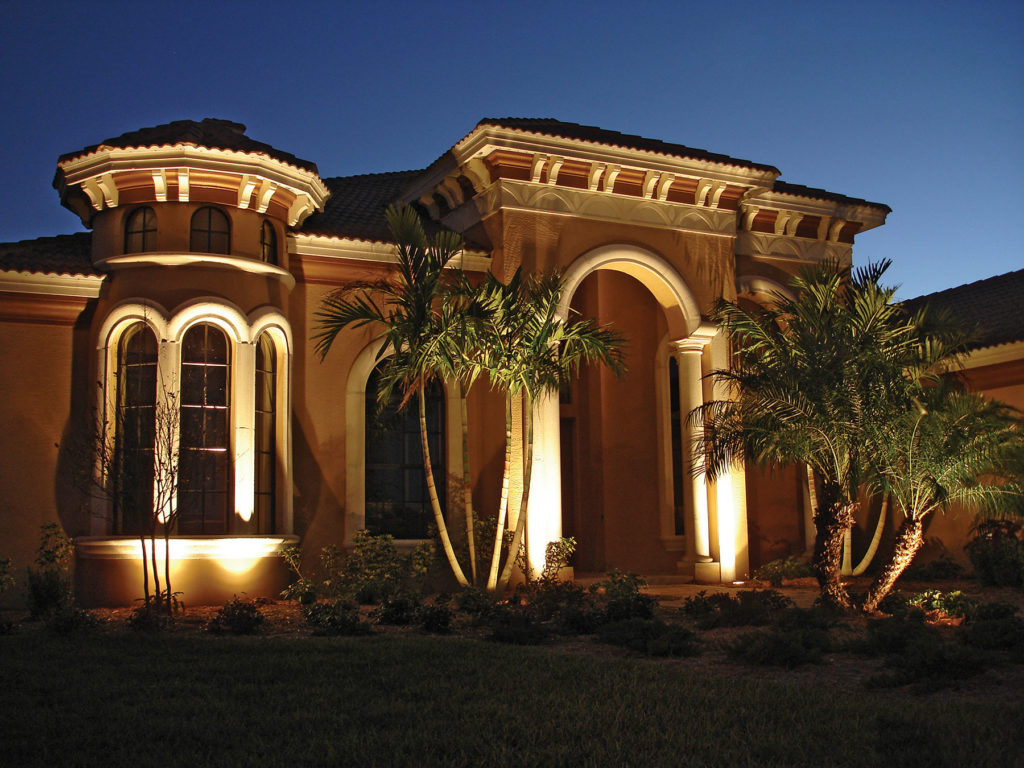 As we look into the coming weeks and the arrival of 2017, the New Year brings much hope. From renewed health and prosperity, to planned changes to your home. This may involve a remodeling project, outdoor living space addition, landscape upgrade or even a new pool! No matter what you have in mind to enhance your property in the coming year, Outdoor Lighting Perspectives of Clearwater & Tampa Bay can enhance the satisfaction of your new endeavor with outdoor lighting.
It may sound trivial, but adding outdoor lighting to enhance the upgrades you have in mind really can make a huge difference in the way you use them and will put them in a whole new light, (no pun intended). Great examples of how lighting can change your home, backyard and landscape for the better include architectural lighting, landscape lighting, pool surround lighting and much more. Take a look:
Deck & Patio Lighting
Deck and patio lighting will bring your backyard to life after the sun goes down while improving outdoor safety. Lighting is especially helpful when installed by stairs, risers, exits and handrails.
Pool & Water Feature Lighting
Pool, spa and water feature lighting is a must for homeowners who want to make the most out of their anticipated pool, spa, backyard water features and surrounding space. Outdoor lighting will allow you to enjoy endless evening swims with peace of mind, and will extend hours of enjoyment by the pool and in the pool.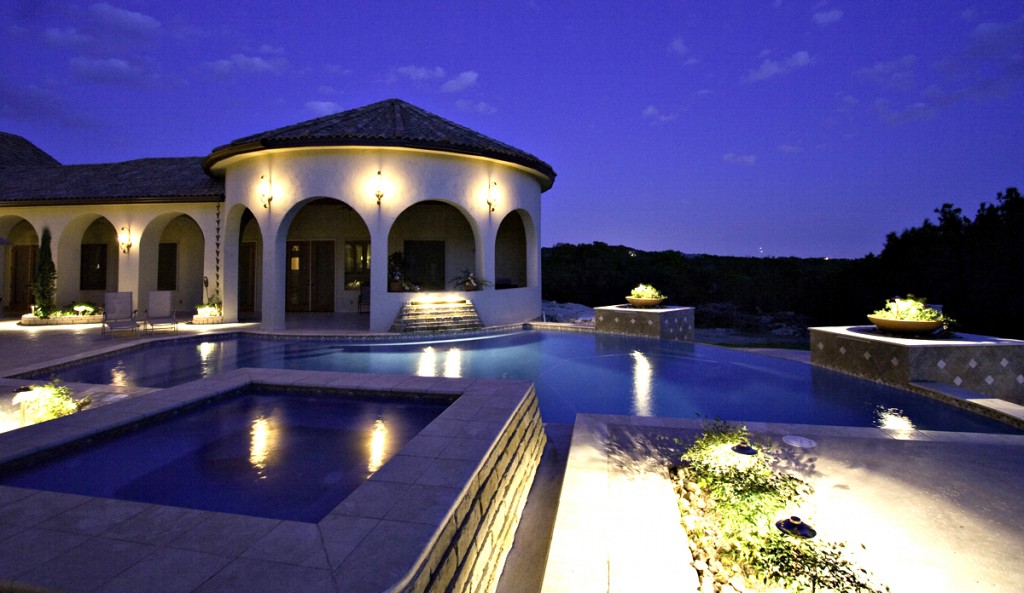 Outdoor Lighting for Outdoor Living
Outdoor living can encompass many areas of our backyards, from decks and patios to pools, fire pits and pergolas. Outdoor lighting can help maintain these areas as desired destinations and as versatile extensions of our homes. Aside from creating ambiance and enhancing the function of our outdoor spaces, lighting will add many additional benefits.
Professional outdoor lighting changes the way you live, brings your family outdoors to gather and gives you the chance to enjoy your backyard long after the sun has set. Let Outdoor Lighting Perspectives of Clearwater & Tampa Bay make your home and landscape a destination worthy of enjoyment all year long!
Contact us today to make your property the best it can be every evening. You can reach us at (727) 785-6000 or (813) 237-0340 or email us at olpclearwater@outdoorlights.com.