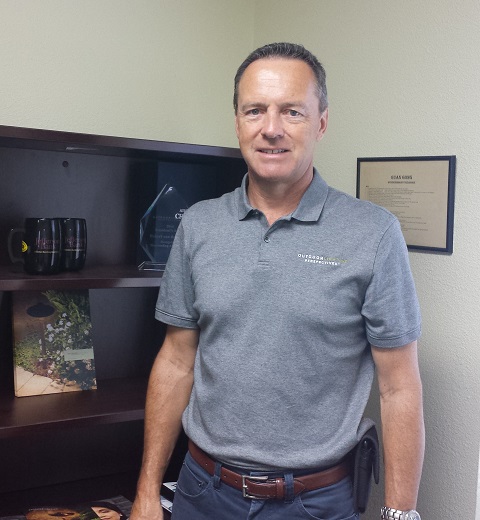 September 2016 marked 10 years of being a loyal member of  BNI Business Connections of Oldsmar, Fla (BNI). It was during the same anniversary month that I was also chosen to be this year's president of our local chapter. I am humbled and proud to be nominated and accepted the challenge with excitement and vigor as I led my first meeting as president on October 5th.  It really means a great deal to me to be a part of this amazing group. Through the group meetings each week I have explored new ideas, made many key contacts through networking and made a lot of friends I cherish and hold dear.
In case you aren't familiar with BNI, let me get you up to speed:
BNI is an international networking organization that provides a positive, supportive, and structured environment to exchange quality business referrals. The name itself stands for Business Networking Internation — which says it all.  It has over 190,000 members worldwide and is the largest business networking organization in the world. Last year alone, BNI generated 6.6 million referrals resulting in $8.6 billion dollars' worth of business for its members. BNI offers members the opportunity to share ideas, contacts, networking tips, market their business, and most importantly, pass business referrals. There is never a dull moment at our weekly meetings as we explore and engage each other in order to take our business to greater heights!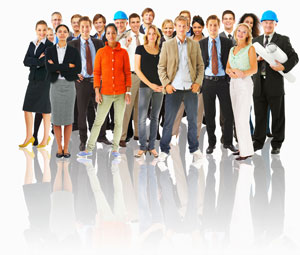 Benefits of Networking Tampa Bay
• Increased exposure to many other people and business professionals
• Substantially increase business through referrals
• Participation in up to 52 networking meetings per year
• Bi-monthly newsletters with educational material on networking, public speaking, and business.
• Improve your presentation skills
• Increase your visibility and credibility by participating in Leadership Team Training
• Participation in business trade shows
• Participation in local conferences
• And much, much more!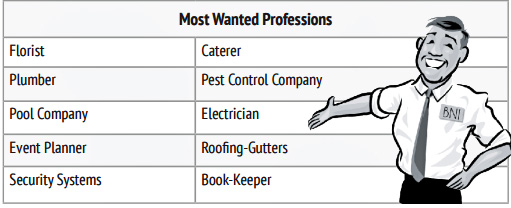 As the president of our local chapter, I would like to encourage motivated business owner to experience the unique energy of BNI Business Connections for yourself. Visitors are welcome — we meet every Wednesday from 7:30 – 9:00 am at East Lake Woodlands Country Club located at  1055 E Lake Woodlands Pkwy. in Oldsmar. We have open categories for individuals who will bring enthusiasm and integrity to our meeting. Just one person per professional specialty is allowed in each chapter.