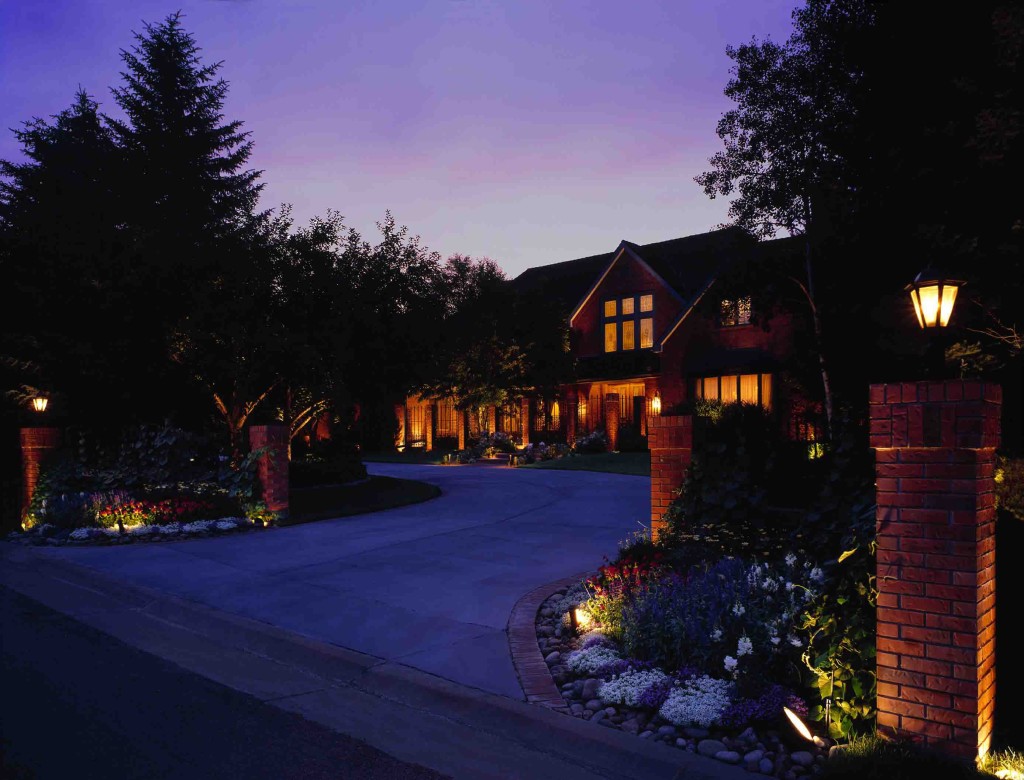 Though clients typically call us about how landscape lighting can enhance the aesthetics and mood of their home and property, there is also the additional benefit of safety and security that you get from it too. Sure your home's details and design will look great illuminated in the evening, and we can focus warm light on your pathways and your pool—but another big bonus to be earned is getting another level of home security and safety as well. You can have outdoor illumination that gives you both an aesthetically gorgeous home AND prevents your home from becoming attractive to criminals and isn't a walking hazard in the evenings.
Proper lighting helps you and your family walk around your yard without the danger of falling and potentially getting injured.  If the visibility is low and you have steps to your deck or patio or areas where your property dips, it can be unsafe and can cause a mishap if visitors can't see to move around easily in the dark. Outdoor Lighting Perspectives of Clearwater & Tampa Bay can come in an evaluate areas that are a concern and make sure it's easy for you and your guests to navigate safely. We can, for example, add a light to each step on your deck to make sure everyone has sure footing when going up or down. If you tend to walk your dog at night, we can provide good surface lighting so you and your pup can see clearly enough to avoid snakes or even a gator by the water's edge. We can light up the perimeter of your property so that it's clearly defined to assist guests  in getting to your front door or maneuver onto your driveway.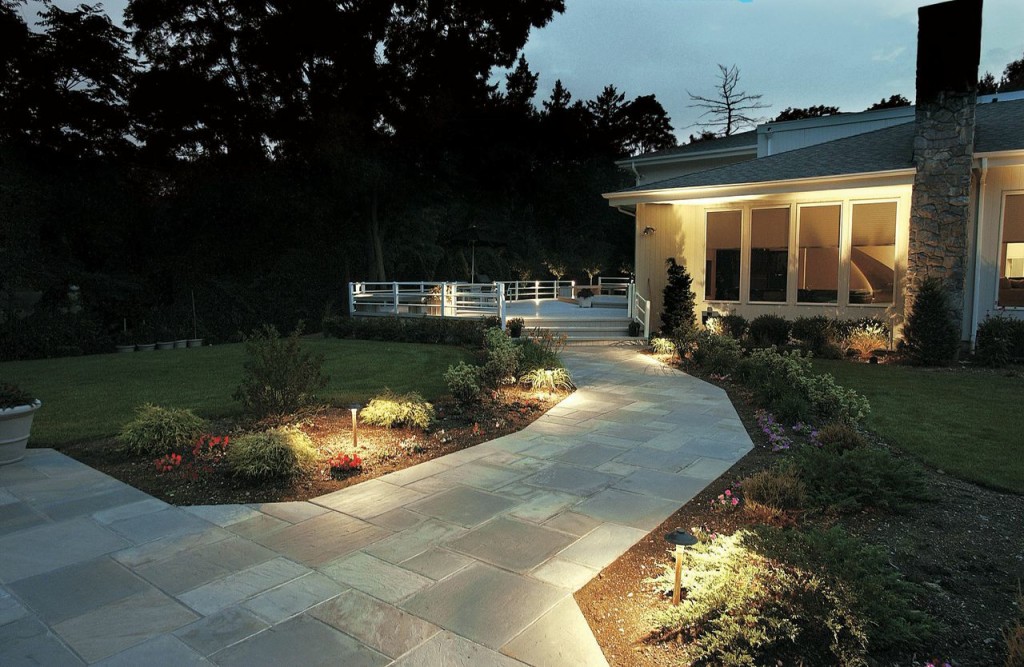 Good lighting also ensures the security of your property to discourage the bad guys. We can eliminate the dark areas around your home so it does not become a target for thieves. It's a no-brainer that a well-lit home is not attractive to criminals, and if it always appears that someone is home, they will simply go to another house instead of yours.  If you've got trees or shrubs in front of your windows, we can make sure that these areas are lit up so no one can lurk behind them.  It doesn't mean we have to use overly bright spotlights either, we can bathe your home in warm light so that it still feels very much like a customary part of the evening lighting plan and intentional. We install a timer on every landscape system we put in, and our Light Controlled Automation (LCA) timers give you a lot of control over your exterior lighting so you can program it at the push of a button to go on and off when needed and make it look like it's lived in (which is great for a vacation home!).  LCA's can even control your indoor lighting too!
Security lighting is also helpful if you have cameras around your property as it gives them a greater chance to get a clearer image if an unwanted person is wandering around.  Plus, if the homes in the area you live are lit up in the evenings, it encourages people on your block to walk around the neighborhood and that also is an added security factor as thieves are trying to avoid active areas where neighbors are keeping a close watch on what is happening.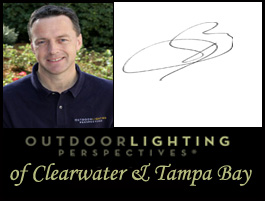 We can bring functionality, security and safety combined with attractive aesthetics with a well-designed outdoor illumination plan. So trust Outdoor Lighting Perspectives of Clearwater & Tampa Bay to make your property and home not only more beautiful, but safer and more secure! Call us today at 727-785-6000 or 813-237-0340, or email us at olpclearwater@outdoorlights.com.