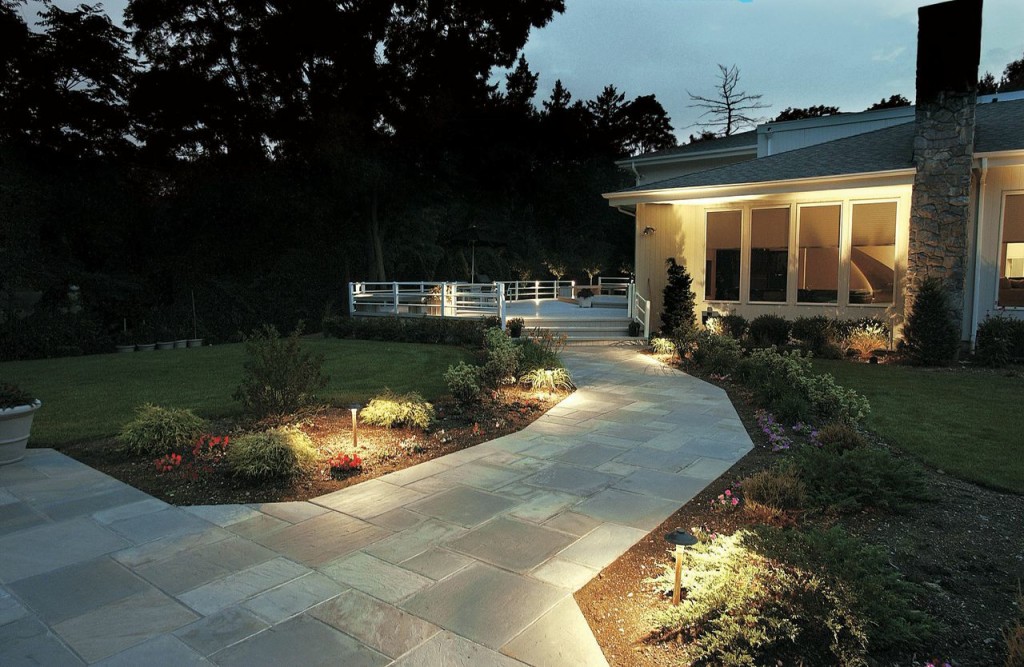 Installing an outdoor lighting system will enhance the beauty of your home at night, however, there are more reasons than just ambiance to consider exterior lighting. While having an in-home security system, such as one by ADT of Tampa (stephencollins@adt.com) provides you with safety and security, when combined with an outdoor lighting system, you, your home and your property will be protected with an advanced level of safety and security as well. Keep in mind, advanced doesn't mean your exterior lighting design has to scream Las Vegas to be an effective security measure. Fortunately, the key to success when adding outdoor lighting for increased aesthetics and safety to your home and property, lies in the placement and style of the fixtures. Outdoor Lighting Perspectives of Clearwater & Tampa Bay is your professional choice for expert outdoor lighting system design and installation.
Outdoor lighting benefits go well beyond giving your home a more welcoming look after sundown—it can also make your home safer and more secure! Proper outdoor lighting should be attractive and provide visibility and ease of access without creating excessive glare or shadows. Well-placed landscape lights, such as pathway, well or spotlights also keep your family and guests safe by illuminating dark places throughout your property and other areas such as driveways, entrances, exits and pathways. Installing outdoor lighting allows you to enjoy your yard after dark, thus making an extension of your living space.
With better outdoor lighting, the pathways and steps of your home will be much safer for you, your family and your guests to navigate at night. This is especially important if you have an outdoor pool or unfenced edges around your backyard.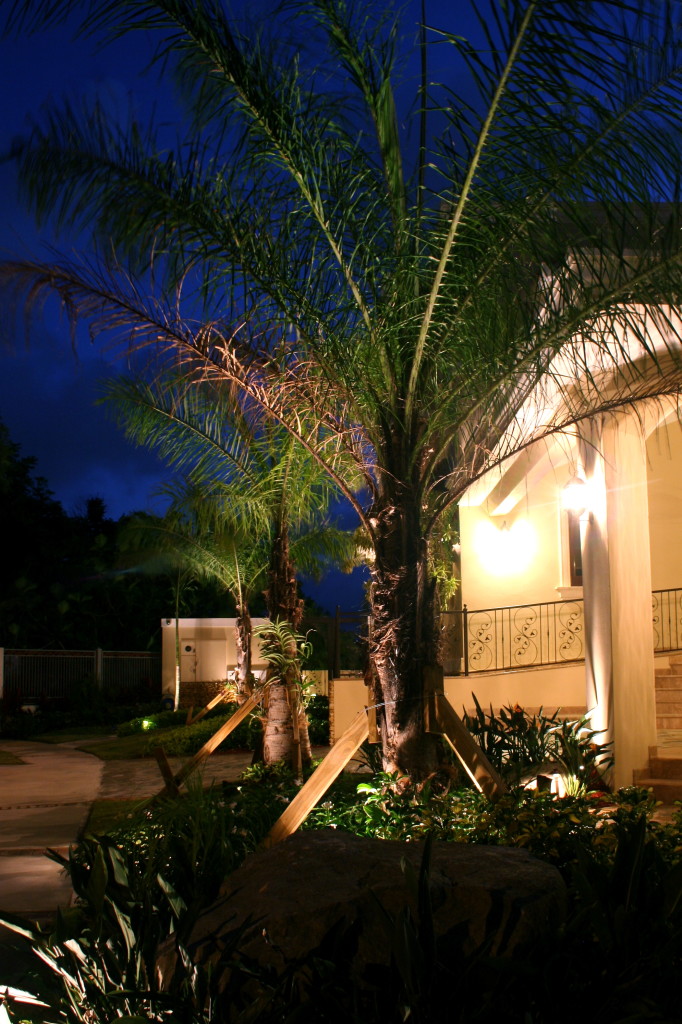 Patio and deck lighting not only creates an atmosphere for those late night dinner parties, but also sheds light on areas that are most likely close to your back door. Having the space around your back door well-lit will definitely send an unwelcome signal to anyone who is "late" for the party. No one wants to pick a lock or break a window with a spotlight on them.
If your home still has the same drab outdoor lighting from days gone by, before the technological advancements of today's professional outdoor lighting, you should look into the potential benefits of a new custom lighting design and installation by Outdoor Lighting Perspectives of Clearwater & Tampa Bay. You'll keep your family and your property safer while making your home's exterior more beautiful after the sun goes down with a professional outdoor lighting design.
Outdoor lighting is all we do, but we don't provide just lights, we work with you to custom design a lighting system that meets your specific needs. Whether you're looking to illuminate your home in the evening, light your pathways and driveways to provide better safety or create a relaxing oasis in your backyard, we'll help you determine the right outdoor lights, create a custom design plan and professionally install your system so you're sure to enjoy your Clearwater & Tampa Bay space night after night.
If you are ready to make your home and landscape a safer space, and more pleasing to the eye as well, contact Outdoor Lighting Perspectives of Clearwater & Tampa Bay today to learn more about turning your home sweet home into a "home safe home". Contact us today to learn more at 727-785-6000 or 813-237-0340 email:olpclearwater@outdoorlights.com.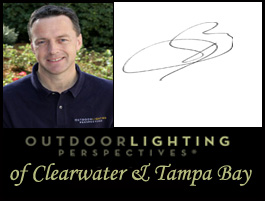 For more information about ADT Security Services of Tampa, contact Stephen Collins at 727-459-5278 or email at stephencollins@adt.com