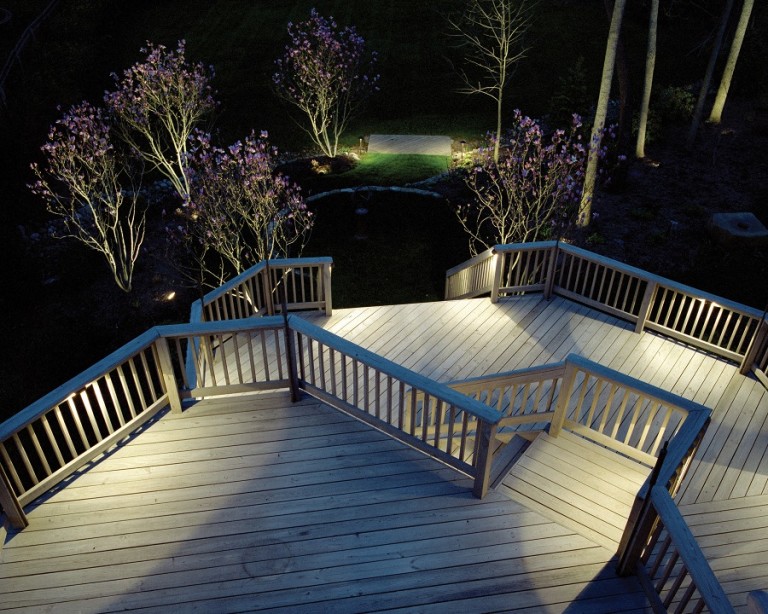 May is Deck Safety Awareness Month, and there is great value in lighting up all the features and facets of your deck making it convenient and safe to use all year round. Once you've built your fabulous deck, or moved into a home with an existing one– it's  a given that you will add stunning lighting to ensure it not only looks gorgeous at night, but can be used well into the evening hours, too. Many homeowners don't even think about adding deck lighting, and at Outdoor Lighting Perspectives of Clearwater & Tampa Bay we can't tout the benefits any more than we already do! Strategic and elegant deck lighting can dramatically transform your backyard deck and how it is used. You get the advantage of it being a serene refuge for a quiet spot to relax, and alternately a bouncing entertaining spot that can host lively celebrations and parties with family and friends.

A deck is meant to be used all year long and at any hour, and it doesn't make any sense to be able to hang out on your  deck only when the sun is shining. You spend a boatload of dough to create a stunning centerpiece in your backyard where all the activity happens, so why would you want it to sink into blackness when the sun sets? Outdoor Lighting Perspectives of Clearwater & Tampa Bay can help you get the most out of your deck when the moonlight is glowing and the crickets are singing their evening songs. The best time to enjoy a deck is when nightfall cools things down in our balmy Florida weather, and only perfectly placed custom deck lighting can make your deck a fun place to hang out.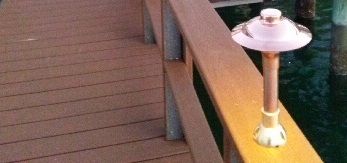 We can add American-made, high quality fixtures that help your deck come alive in the evening light. We surround your deck with a wash of illumination that makes it a stand-out in your back yard, and add important step lighting to your stairs that adds safety, too. We can light your walkways to your deck so that it's easy to get to, and highlight your railings, seating areas and posts to provide a full lighting approach that covers all the bases. If you are an aspiring cook, we can install task lighting around your outdoor kitchen or barbecue and even add fabulous overhead café lighting to add plenty of neat visibility and a great vibe. We can integrate lighting directly into your deck so that it appears seamless and part of the structure in a completely stylish way.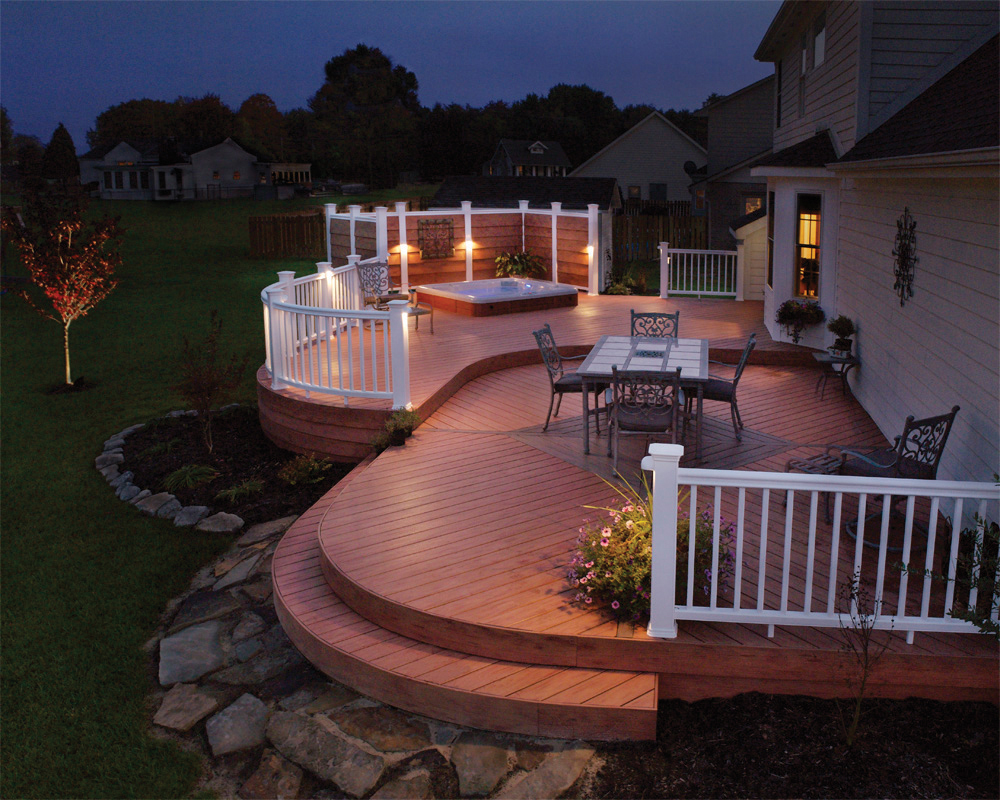 We make the landscape, foliage and trees surrounding your deck glow with intense atmosphere so that it almost appears to be floating in the garden. If you have a multi-story deck, we can illuminate all the levels so you can get full value of everything they have to offer and can provide you with more real estate so you can take advantage of their use fully. Our long-lasting LED lighting fixtures reduce your energy bills thanks to their efficiency. We can work within your budget to provide you with a beautifully lit deck that is safe to navigate no matter how high off the ground it is.
Let us make your deck a beautiful and useful extension of your home. Make your appointment with Outdoor Lighting Perspectives of Clearwater & Tampa Bay  at (727) 785-6000 or (813) 237-0340 or email us at olpclearwater@outdoorlights.com.