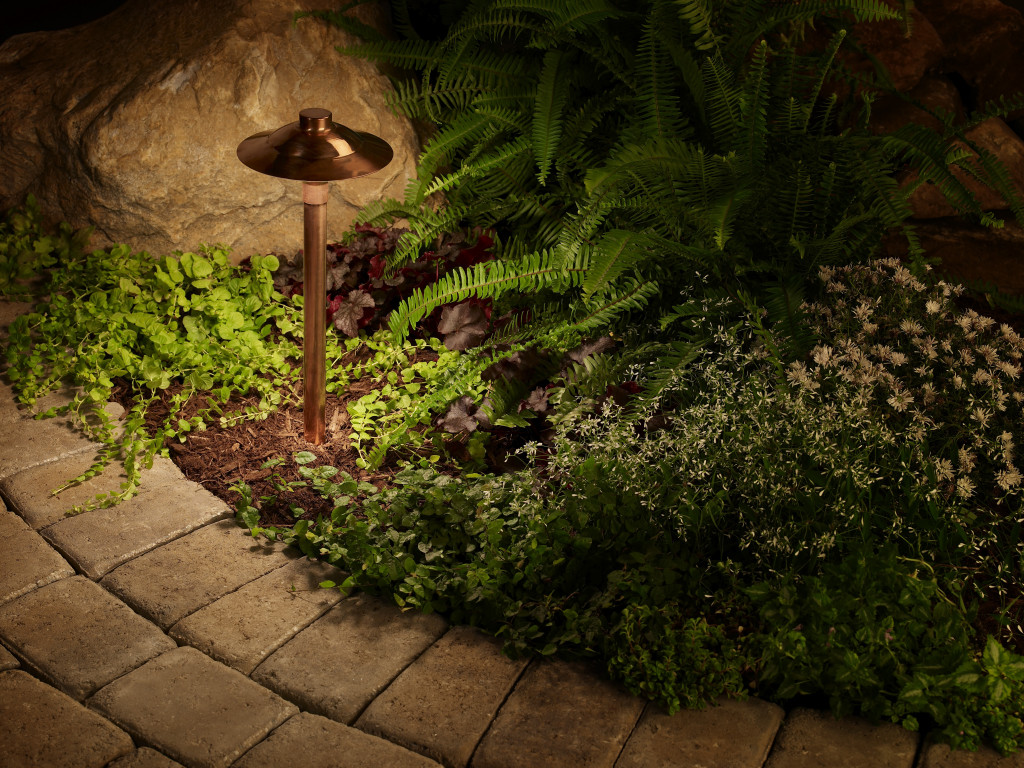 With over 10 years of experience designing and installing professional outdoor lighting in the Clearwater & Tampa Bay area, we've seen many systems in poor working order and shabby condition. In fact, we find that the #1 issue plaguing older systems is that they are in desperate need of a good tune-up, and in desperate need to step forward and evolve from antiquated halogen bulbs to energy-saving LED's.
If your outdoor lighting fixtures are in good condition, Outdoor Lighting Perspectives of Clearwater & Tampa Bay can modernize your current ones by transforming them to the newest LED technology. An LED upgrade of your existing system will save you a substantial amount on your energy costs. We may even be able to improve the look of your faded fixtures to look revitalized by revamping them with a hard-wearing powder-coated finish to give them an updated look so you can extend their life.
The #2 problem we see with many systems that are 10+ years of age, is that in many cases they contain fixtures that were made of cast aluminum that have not, and will not, hold up to our coastal conditions. We see these scruffy fixtures that are falling apart, sun bleached, corroded and dilapidated everywhere in even high-end neighborhoods. Unfortunately, fixtures in this condition make your home look tired and out of date and certainly affect your home's value. These cheap fixtures are not designed for longevity. Our expert technicians can overhaul your current outdoor lighting system with our high quality brass and copper fixtures that are made right here in the USA. Your home will have a fresh new look that feels updated and cared for. Our fixtures will last for years and look fantastic. Our copper/brass fixtures do oxidize and this is part of the natural aging of the fixture. Over time, they will gently weather into the landscape because at Outdoor Lighting Perspectives our philosophy is to focus on the effect, not the fixture.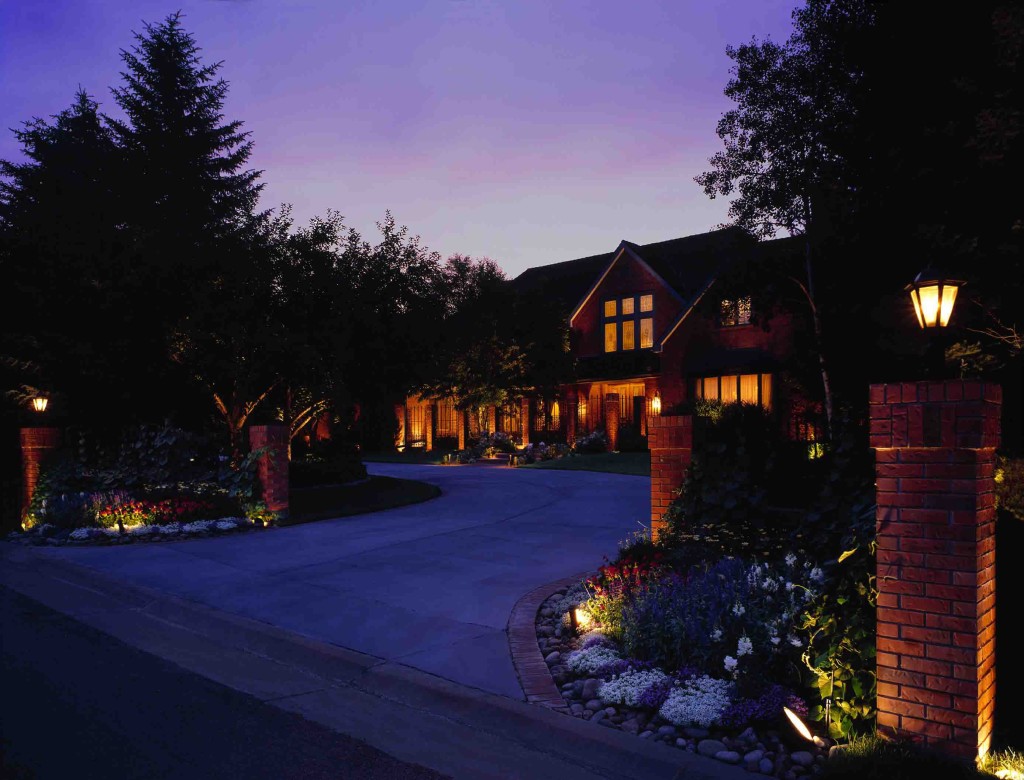 Problem #3 we see with residential outdoor lighting systems is that most were not installed by a professional. These big box store off-the-shelf systems are not only made of inferior materials, but they are not customizable and offer no options. A system that is professionally installed by Outdoor Lighting Perspectives of Clearwater & Tampa Bay features everything you could want. Our lighting designers KNOW how to create an ambiance and mood on your property. Our lights are also customizable so we may change the width of the beam of light to give you a more focused look or a more bathed-in-moonlight flair depending on what suits your needs.We offer plenty of options to change the look down the road if you'd like a new feel without having to buy a whole new fixture.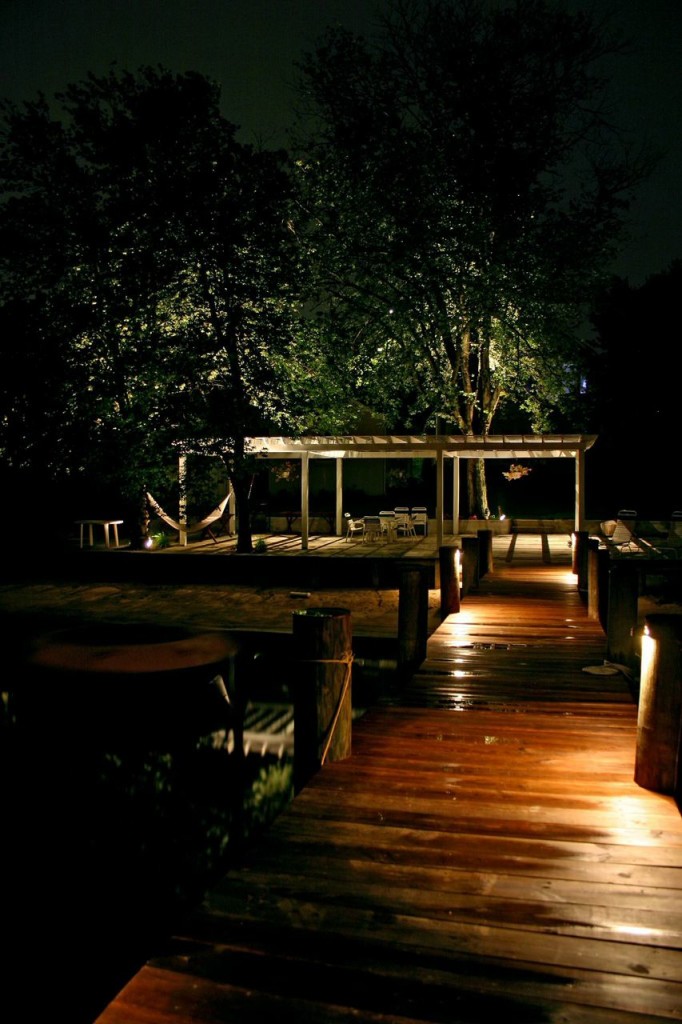 Our designs go beyond landscape lighting, we also can provide specific task-oriented illumination for your outdoor kitchen, BBQ or any work area.We can accentuate the width and depth of your home's facade through architectural outdoor lighting. We can drape elegant permanent festival lighting across large expanses such as a patio or deck to give you plenty of light to make it easy to see underneath, but with the cool flair of an outdoor café. The possibilities are truly endless based on your budget and what look you are after.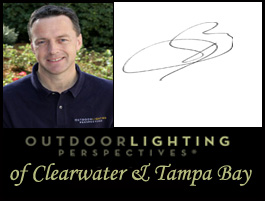 If you currently have antiquated and shabby outdoor lighting fixtures that need a whole new look or a brand new lighting scheme that adds more ambiance, contact Outdoor Lighting Perspectives of Clearwater & Tampa Bay  at (727) 785-6000 or (813) 237-0340 or email us at clearwater.outdoorlights.com.