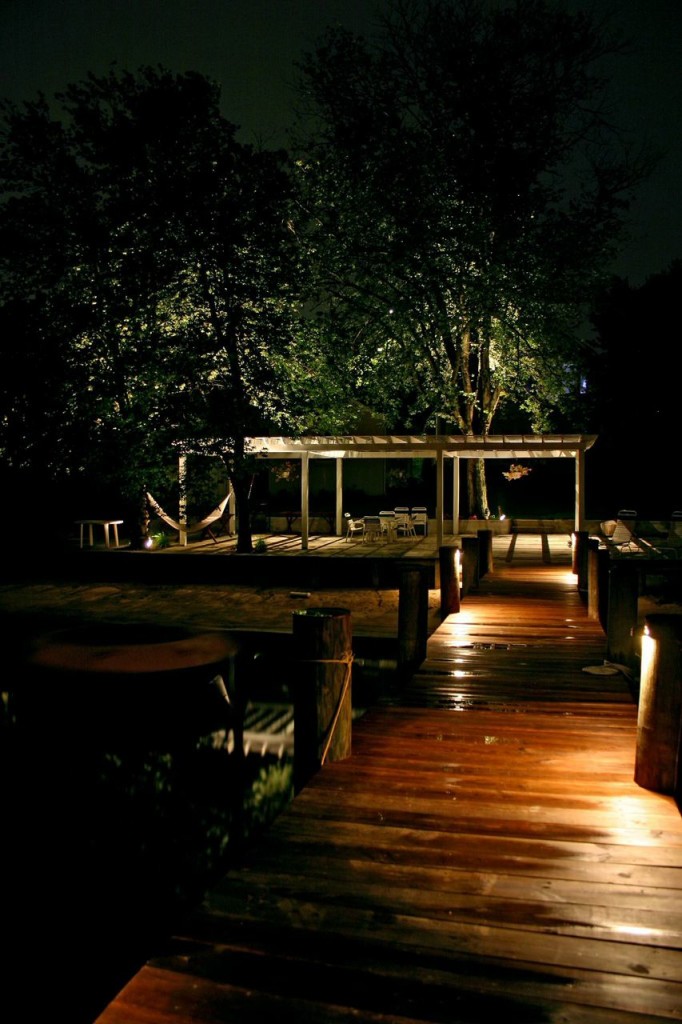 "I'm sittin' on the dock of the bay… watchin' the tide roll away…"
–Sitting on the Dock of the Bay
Otis Redding, 1967
This song, like many others based on the beauty of the sea, brings to mind long days and nights spent enjoying the beauty and wonder of the ocean. For many Clearwater and Tampa Bay area homeowners this song also serves as a reminder of the benefits of living so close to the water and being able to relish in its' magnificence. Much of which can best be enjoyed from a dock, or water side deck. Outdoor Lighting Perspectives of Clearwater & Tampa Bay can help ensure you don't miss a beat of the beauty through the addition of dock and deck lighting!
Without question dock lighting is a must-have not only for that grand nautical feel and the magic of evening light dancing on the water's surface, but also for the benefits of safety and convenience. Whether you are on the ocean, canal, marsh or a lake, gorgeous outdoor dock lights offer plenty of flair that looks terrific day and night.
Our fixtures are made for the tough Florida weather such as intense sun, heat and salty air thanks to their all-metal, commercial quality construction that won't rust, fade or peel over time. They are made in the USA specifically for Outdoor Lighting Perspectives of Clearwater & Tampa Bay to our highest standards so that we can ensure they last for years to come.
It doesn't matter what waterside activities you are up to, dock lighting ensures you can see well enough to do it safely. Whether you are night fishing, pulling your boat in from a pleasure ride, swimming, or simply hanging out with family and friends enjoying the view—good lighting ensures you can safely walk your dock and see everything clearly. You can easily get in and out of your boat with solid footing thanks to proper visibility, and see everyone that is in or near the water, too. We can line your dock's railing with a series of path lights so everyone can clearly see it from a distance whether they are on land or in the water. In addition, we can surround your pier with a wonderful, casual glow that will give it plenty of nighttime use that will get the party started. We can drape festive/cafe lighting above so that you can entertain all evening long. We can set up task lighting if you are cleaning the day's catch, grilling or have an outdoor kitchen that needs focused illumination as well.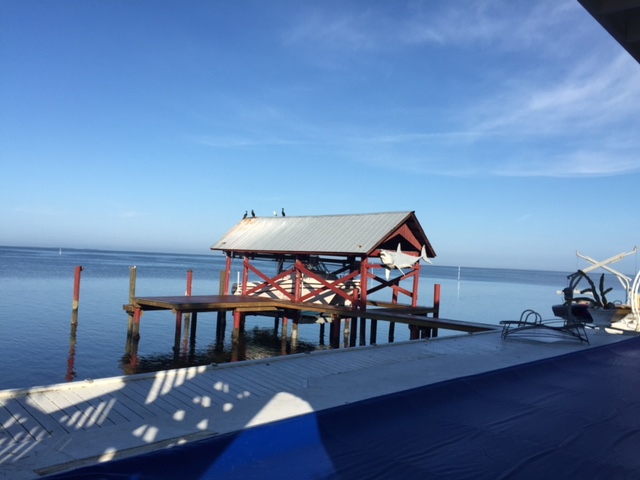 Security is another bonus that is garnered from dock lighting as you can protect your boat, gear, outdoor equipment and the rear of your home to keep thieves away. If they think someone is at home and your waterside is well-lit, the bad guys will hopefully choose a place to go that is not so visible to do their dirty work. Our timers can be set to go on and off at specific times so it gives your home and dock area a lived-in-look. This is particularly important if you have a vacation home that you are not always at and want to ward off theft or vandalism. Additionally, boaters will clearly be able to see your dock and pier even in pitch blackness so that they don't run into it and cause an accident or damage.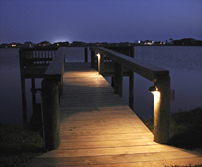 Enhancing extended evening fun and adding a romantic nautical vibe are what makes dock and pier lighting a solid investment. You can enjoy the outdoors well into the evening hours and watch the sparkle of light glimmer on the water for an unforgettable moonlit appeal. There's a lot to like about lighting up your waterfront as it adds immense curb appeal from a watery perspective. If you are selling your home, boaters can easily see it no matter what the hour, so you get both a street front and water's edge view of your property.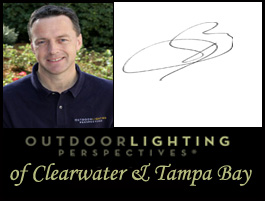 Make your appointment with Outdoor Lighting Perspectives of Clearwater & Tampa Bay  at (727) 785-6000 or (813) 237-0340 or email us at olpclearwater@outdoorlights.com.