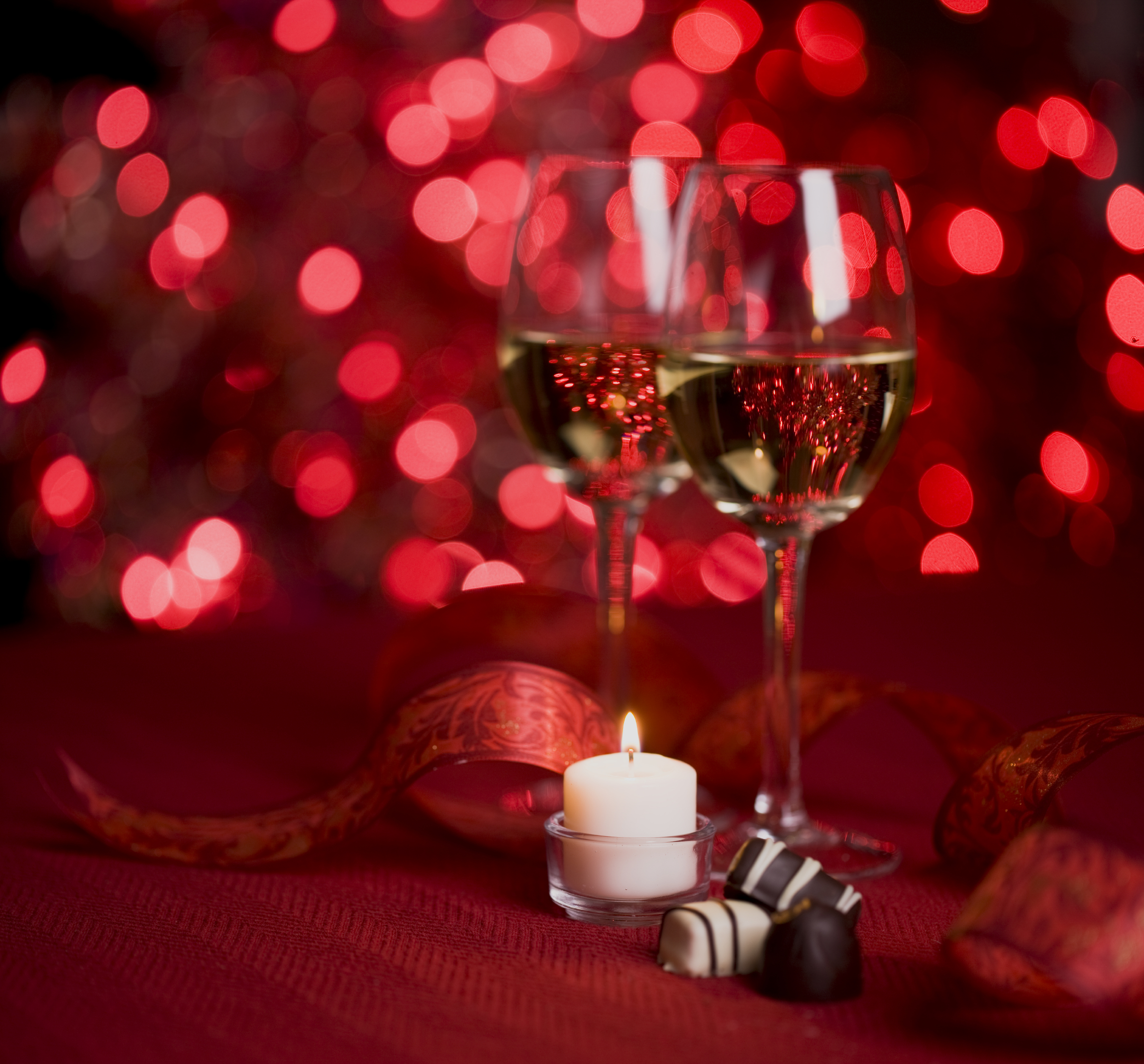 Get ready for a romantic outdoor mood for Valentine's Day and light up the evening for your favorite valentine. Outdoor Lighting Perspectives of Clearwater and Tampa Bay can temporarily change out your clear fixture lenses to red ones so that a soft ruby hue can wash over the façade of your home in an elegant and dreamy way. Alternately, we offer red Starry Night fixtures that use holographic technology to spray hundreds of red pinpoints of light that dance all over your tree canopies, home, walkways, pool or pretty much anywhere you want to add a little festive holiday color or romance. Your honey will be surprised to see the night lit up in such a breathtaking and unusual way and it makes the perfect backdrop for a romantic outdoor candlelight dinner for two — too!
Outdoor landscape lighting creates a definite mood and ambience, and if your goal is to have a magical feel with a good dose of romance swirled in, then let one of our expert lighting designers come show you how it's done. Much like a theatrical stage set, we can give your outdoor living areas any vibe you like—whether it's reminiscent of your favorite tropical island, a fiery Hawaiian luau or a romantic English garden–we can give you the look you are after.
If dining al' fresco is on the agenda for your Valentine's Day, we can drape beautiful permanent fiesta lighting over your deck or patio so that you can have wonderful evening dinners outdoors. This gorgeous café style lighting is reminiscent of what you'd see at a lovely Italian restaurant and it brings heaps of instant romance to a space. We can also add it to a gazebo or porch or even over the hot tub.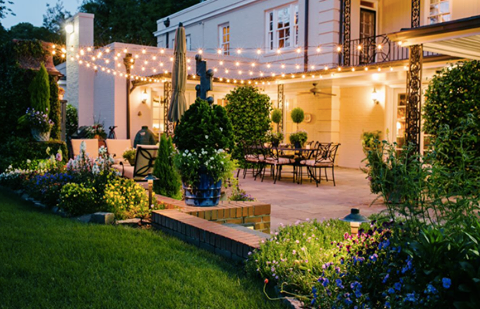 We can customize an outdoor landscape lighting program that is especially created just for you. We assess your outdoor lifestyle and determine your needs, and put a plan together that suits how you live and play outside. We can enhance outdoor entertaining, dining, sports, play areas, garden beds, driveways, pool decks, and fireplaces. We can add drama to your hardscape, a special ornamental tree, your fish pond and even structures such as a pergola. The dark of night will disappear and you will have a spectacular view from inside your home, or out.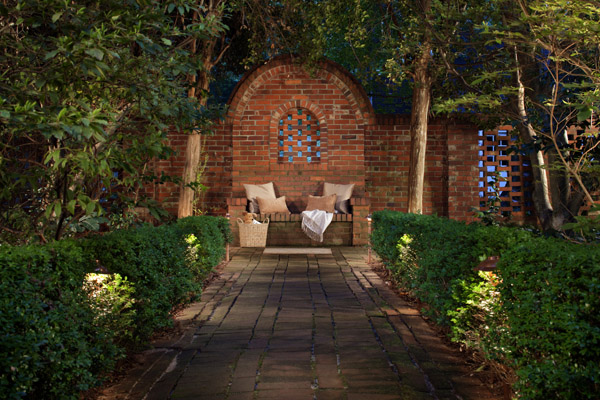 Give your love the gift of light and show her how much you adore him/her by lighting up the evening sky and showcasing your home and property so that it's the envy of the neighborhood. And it certainly will have a far more lasting effect than a bouquet of flowers and box of chocolates. Outdoor Lighting Perspectives of Clearwater and Tampa Bay even has gift certificates available so your darling can have the full experience of sitting down with one of our designers and setting the outdoor mood she has always dreamed of. It's a gift that will recreate itself every evening when the lights go on automatically and bathe your landscape with a wash of sophistication thanks to gorgeous fixtures that are made in the USA and are like jewelry in your garden. Don't settle for ho-hum fixtures that add no flair and are cheaply made overseas, all our fixtures are made to last and provide years of use.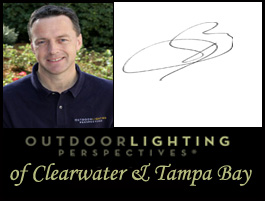 Let Outdoor Lighting Perspectives of Clearwater and Tampa Bay show you how we can dazzle not only Valentine's Day evening, but your every night through the use of enchanted outdoor illumination. Contact Outdoor Lighting Perspectives of Clearwater & Tampa Bay  at (727) 785-6000 or (813) 237-0340 or email us at clearwater.outdoorlights.com.