In much the same way a beautiful work of art is enhanced within a gilded, ornate frame, the beauty of the oak tree can be showcased into the night through the magic of outdoor lighting. Few trees are as majestic as the oak tree. When you imagine the ideal Clearwater, Tampa Bay or St. Petersburg landscape, chances are palm trees come to mind. It is true that palms trees thrive beautifully in our region, however, oak trees command just as much attention in your Pinellas or Hillsborough County landscape.
The best way to draw attention to the specimen oaks in your landscape is through the addition of tree lighting. Just as we pointed out in a previous tree lighting article, Clearwater, Tampa Bay & St. Petersburg Tree Lighting, trees naturally have a great deal of character. Each tree has a distinct personality all its own, and no two trees present themselves identically. In much the same way that every picture tells a story, each tree in your landscape can also tell a story through the addition of tree lighting.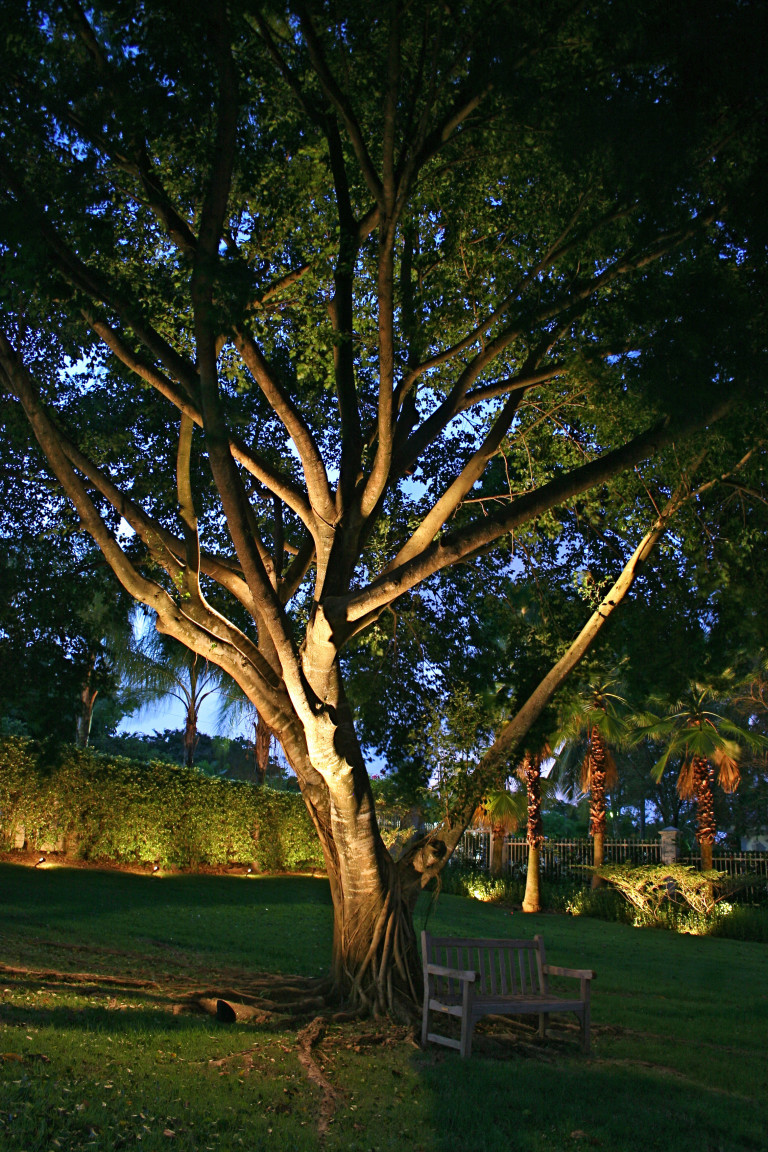 In order to bring out the character of the oak you choose to highlight, Outdoor Lighting Perspectives of Clearwater & Tampa Bay uses various tree lighting techniques. Up lighting is often used to accentuate the trunk and the height of a tree. Well lights are often used at the base of a tree to play up the width and girth of the tree. Down lighting and moonlighting are often used to accentuate the canopy and add drama to the tree and the area around the tree.
We treat each tree as a separate entity with our tree lighting designs because what works best for one tree will not necessarily work for another. Professional tree lighting is an art we take seriously. We also pay special attention not to damage or alter your tree (leaving it susceptible to fungus and disease) when installing your tree lighting fixtures. A healthy tree is a beautiful tree for years and years to come.
If you don't have an oak in your landscape and are considering an oak,  many species of oak are native to our area. Stately Live Oaks are the most recognizable of all the Southern oaks, but they represent just one of many species native to Florida. The list includes the Bluejack Oak (Quercus incana), Laurel Oak (Quercus laurifolia), Water Oak (Quercus nigra), Shumard Oak (Quercus shumardii) and the Myrtle Oak (Quercus myrtifolia), which resembles a miniature version of the Live Oak. You can also visit your local garden center to learn which species would work best in your yard.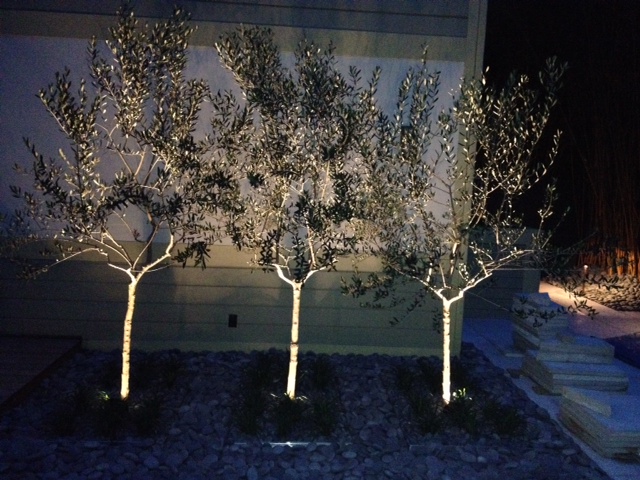 Our tree lighting designs are an effective way to bring out the best in your West Central Florida landscape and always improve the way your entire property looks in the evening. Tree lighting and landscape lighting also give you added security and plenty of curbside ambiance, too.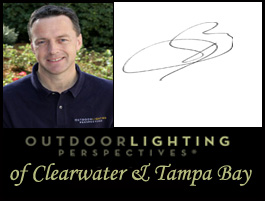 If you are planning a new landscape endeavor or are poised to bring your landscape to life after dark, contact Outdoor Lighting Perspectives of Clearwater & Tampa Bay to learn more about our amazing landscape lighting and tree lighting designs. You can reach us at (727) 785-6000 or (813) 237-0340 or via email at olpclearwater@outdoorlights.com.