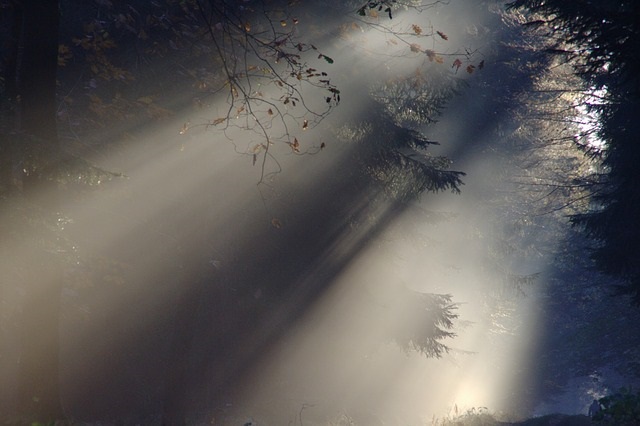 Here in Florida fog is quite common. Like much of the Southeastern United States, dense fog conditions are typical during the winter months but unlike the remainder of the region, the maximum in Florida contains roughly half of the annual occurrences per year, on average. Its summer minimum is less than the remainder of the Southeast. The annual number of heavy fog days (with visibility of .25 miles or less) has ranged from 50 in Tallahassee, to 1 in Key West, the least foggy region in the state. The two types of fog that are most common in Florida are advection and radiation.
Radiation fog is formed by the cooling of land after sunset by thermal radiation in calm conditions with clear sky. The cool ground produces condensation in the nearby air by heat conduction. In perfect calm the fog layer can be less than a meter deep but turbulence can promote a thicker layer. Radiation fogs occur at night, and is most common in autumn and early winter.
Advection fog occurs when moist air passes over a cool surface by advection (wind) and is cooled. It is most common at sea when moist air encounters cooler waters, including areas of cold water upwelling present in coastal conditions.
The addition of outdoor lighting can create increased visibility during periods of fog allowing a safer setting for areas you frequently travel. This can include your driveway, sidewalks, entrances to your home and even paths leading to destination areas on your property such as a pool or guest house, or outdoor living space. Lighting will also aid in being able to see your home clearly when returning home in fog.
Professional outdoor lighting can also benefit your whole community or neighborhood on foggy evenings. Having the added illumination of a lighted neighborhood entrance sign and landscape lighting in the common areas of your subdivision increases visibility and makes it easier to see the minute you enter. Street signs are more visible, as are the chance any obstacles might be in your path. Through washes of ambient light you will be able to better navigate the fog safely. Just like your car's headlights, high-beams make it harder to see, low-beams make it easier, so is the case with outdoor lighting; harsh, bright and glaring light limit visibility whereas low-voltage and LED enhance.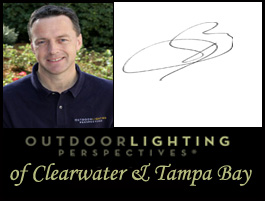 Contact Outdoor Lighting Perspectives of Clearwater & Tampa Bay to bring your home and landscape out of the fog, and into the light! You can reach us at (727) 785-6000 or (813) 237-0340 or email us at olpclearwater@outdoorlights.com.