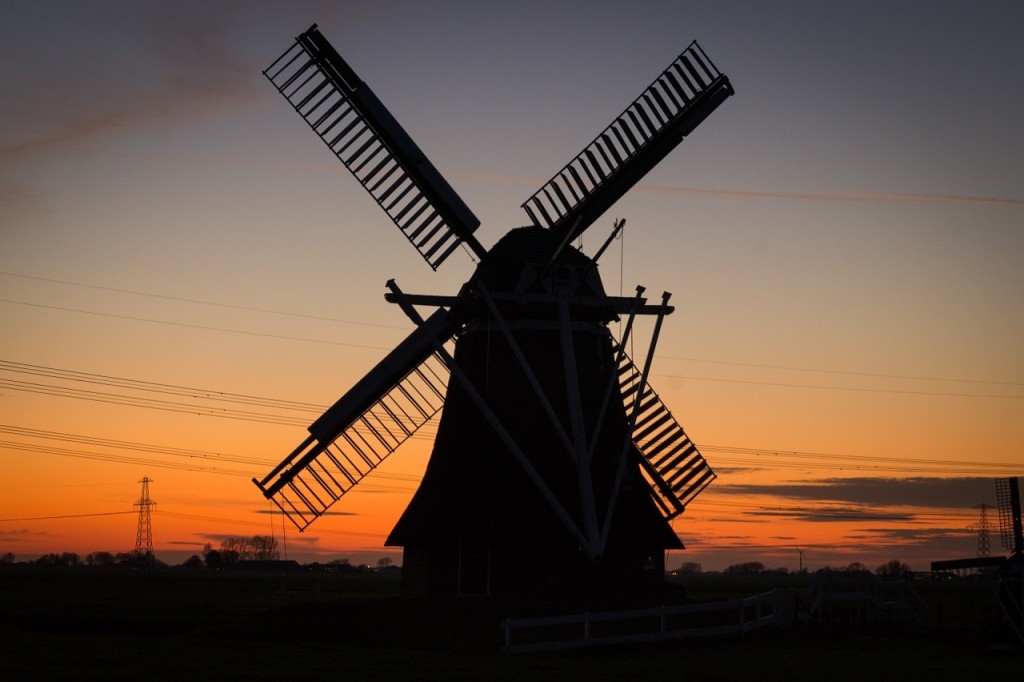 I love being part of our local Business Networking International (BNI) group here in Clearwater. I learn a great deal from our weekly meetings. This week's topic of how to achieve a warm and cozy feeling through outdoor lighting reminded me a lot about a hat I still own that is from my native Netherlands that has all the earmarks of warmth and it conjures plenty of memories that send my mind back to times spent with beloved family and friends.
In many similar ways, outdoor lighting creates visual warmth that gives your house an inviting and secure feeling that makes you feel comfortable and safe — much like a treasured hat used for warmth and comfort. When you drive up to your home that is lit up in a remarkable way, it is heartwarming and automatically serene. After all, who wants to come home to a dark, cold and stark property in the middle of the night? Outdoor landscape illumination provides a friendly and engaging feel that draws people to it thanks to its charm and elegance.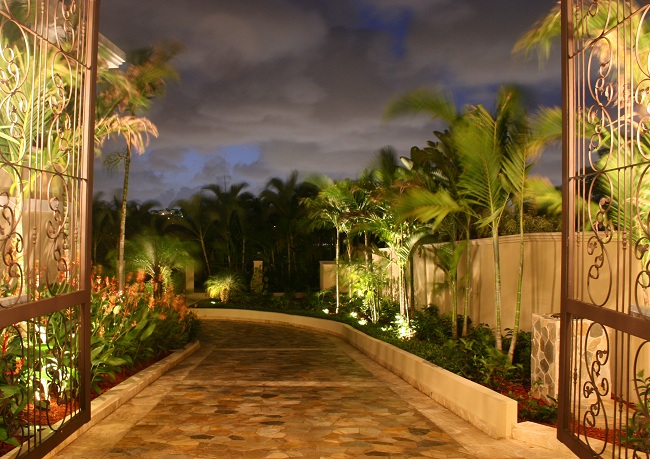 And in much the same way your outerwear protects you from the elements outdoor lighting delivers the added bonus of a sense of safety and security, too. When you are walking around your property in the evening, the clear visibility around every corner gives you peace of mind that no one is lurking in the darkness. The fact that you can see every step you take lets you know that it's safe for family and friends to walk around without tripping or falling and possibly getting hurt. Great outdoor lighting serves so many purposes and benefits that it's a no-brainer to have it installed so that you can reap all the rewards that come from it—beauty, safety and security all rolled into one. It finishes off your outdoor living spaces with a spectacular glow that garners lots of ooh's and ah's from anyone that passes by, and allows you to enjoy your evenings in the outdoors without end.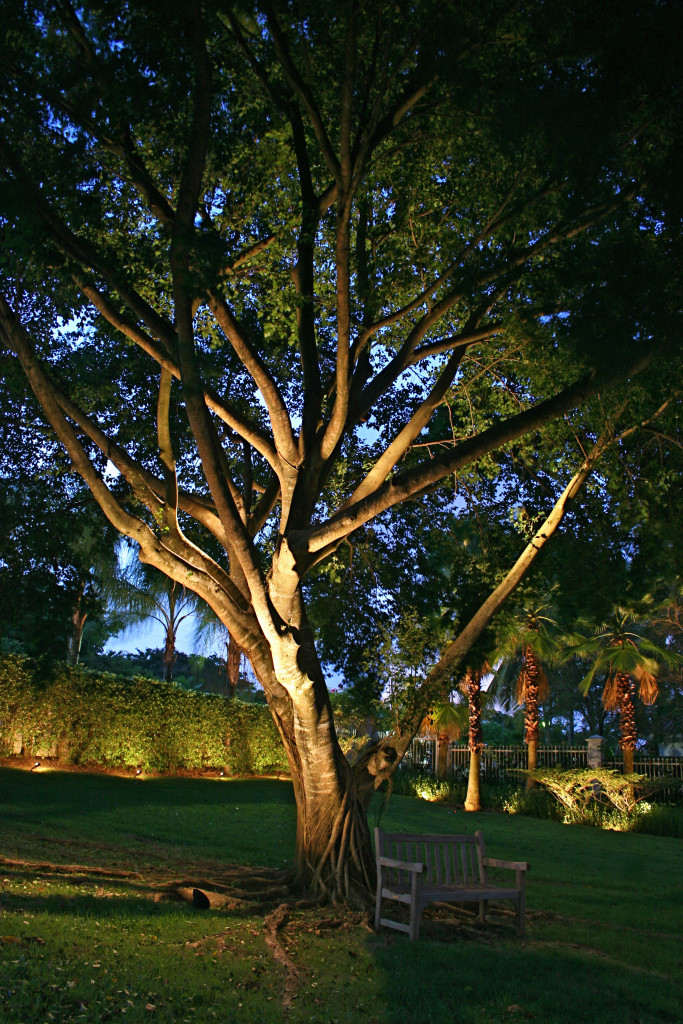 If you are unhappy with your older halogen landscape fixtures that provide a harsh, cold looking glare—let Outdoor Lighting Perspectives of Clearwater & Tampa Bay show you how our warm LED's can give you a nighttime ambience that is gentle on your power bill and can add lots of drama. Best of all, you can select the color tone of the brightness/warmth that is radiated from an LED bulb or you can even use colored bulbs if you'd like to add some extra pizzazz! We can convert your existing halogen fixtures to LED if they are in good shape or you can get brand new ones if you are ready for a change.
Our designers know how to light your home and landscapes so that it's not severe, blatant or in your face. We use techniques that give you a delightful moonlit effect that still provides you with plenty of brightness so that you can see everything clearly. We will make sure that a warm and cozy feeling exudes from every fixture no matter where it is located—your deck/patio, garden beds and paths, pool area/lanai or your home's façade. We can add a glow to any dark area and bring it into the light so you have peace of mind and bring your home out of the dreary shadows. We listen to how you live outdoors and put in lighting that serves a purpose so that you can easily get things done around your yard even at night—whether it's walking the family dog, taking out the trash or checking the mail when you get home late in the evening—we will make sure you can do it all with ease thanks to custom lighting that looks attractive, warm and welcoming all in one.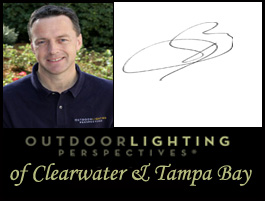 Let Outdoor Lighting Perspectives of Clearwater & Tampa Bay warm up every evening with custom outdoor illumination. Call us today at 727-785-6000 or 813-237-0340, or email us at olpclearwater@outdoorlights.com.