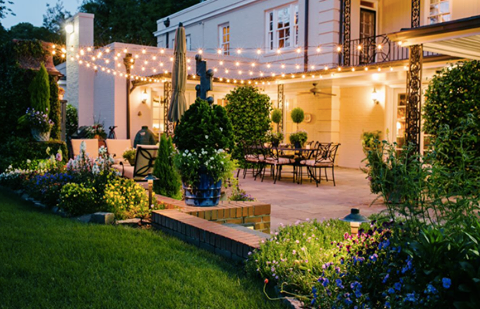 Outdoor Lighting Perspectives of Clearwater & Tampa Bay recently completed a festive outdoor lighting installation in beautiful Belleair, FL. As you may know, this genre of decorative outdoor lighting is all the rage among designers and homeowners alike! Tune into any home and landscape improvement show or peruse the pages of your favorite home and garden magazine and you are sure to see an image of festive lighting.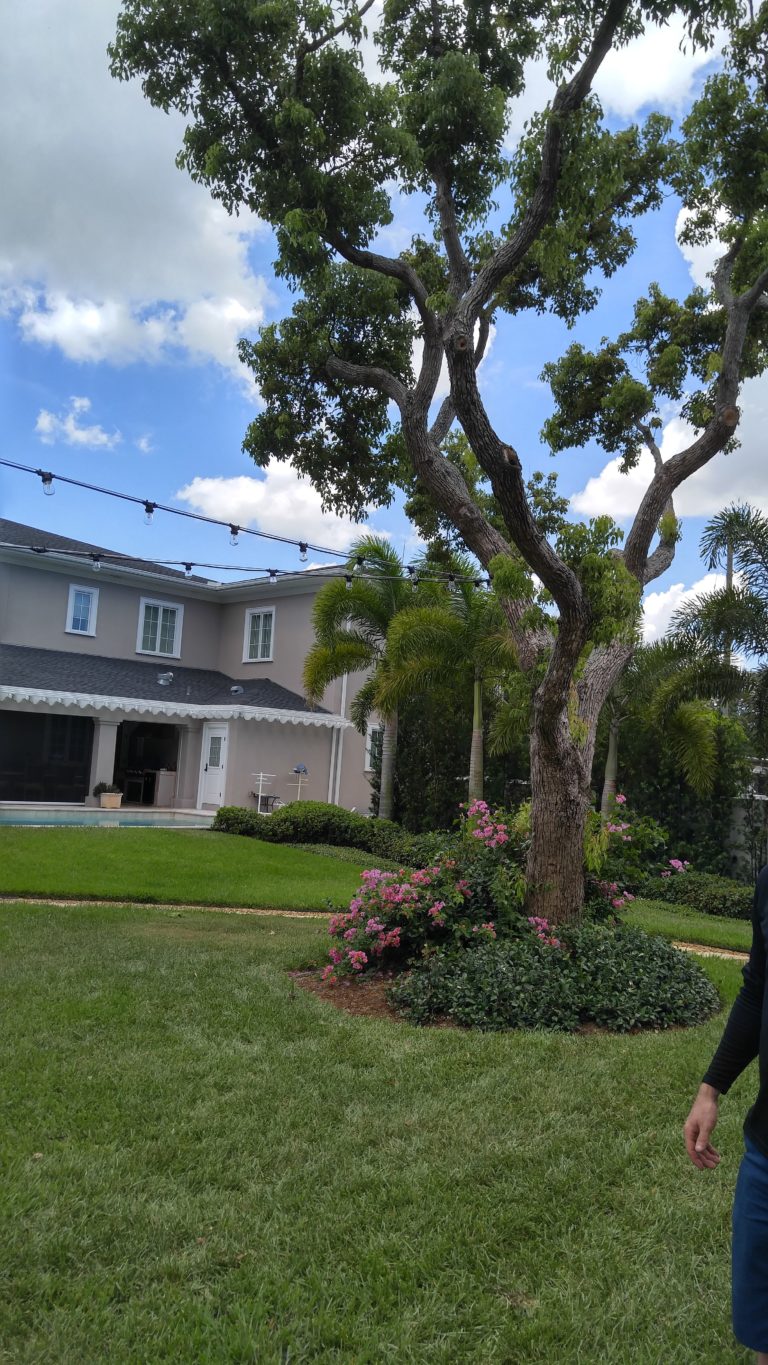 Permanent festive outdoor lighting is also referred to as cafe, festival, fiesta and festoon lighting.  This lighting application can add romance and ambiance to many varied areas within your landscape, over a patio, deck or even around a pool. The look it provides is understated and stylish and adds an air of elegance to your outdoor entertaining areas.
For this particular project, as you will see from the images, we installed the posts for the festive lighting four feet into the ground with concrete for stability. Our high-quality festive lighting isn't like what you find at the big box stores that will only last one or two seasons if you are lucky. Ours is suspended with a thick gauge wire to ensure it doesn't sag over large expanses. This beautiful and romantic lighting treatment creates an evening look that feels very much like you are sitting in a French cafe on the Riviera.
Outdoor Lighting Perspectives of Clearwater & Tampa Bay uses only American-made, high-quality festive lighting that is meant to last for years to come. Our lighting is designed to last in the sun, rain and harsh coastal conditions; in addition, we use the highest grade wiring available on the market.
We look forward to sharing the evening images of this completed project in the coming weeks — stay tuned!
We are having great success using festive lighting to convey beauty and character through outdoor lighting. Permanent festival lighting is another way we are able to enliven the senses — Contact Outdoor Lighting Perspectives of Clearwater & Tampa Bay today to learn more. You can reach us at (727) 785-6000 or (813) 237-0340 or by visiting clearwater.outdoorlights.com.