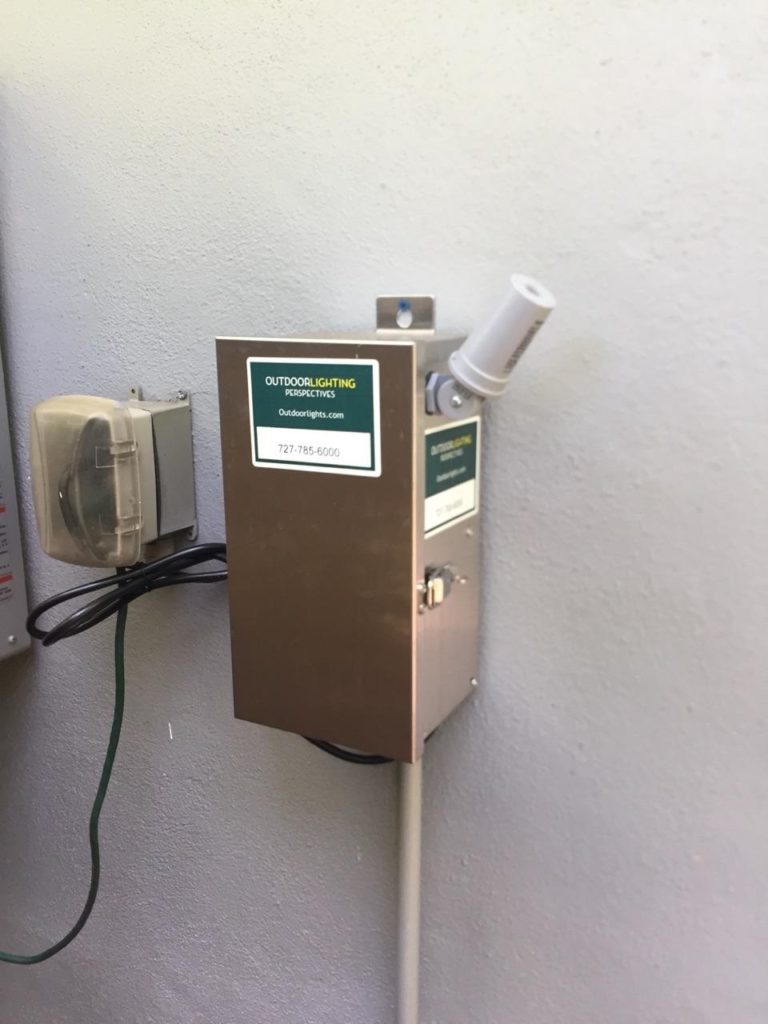 At one of my most recent BNI Business Connections meetings, our team held an impromptu show and tell session. During our meeting, members were asked to bring a tool of their trade that best represented their line of business. Members of the group were then asked to share their tool and explain the reason for their particular selections.
As a proud outdoor lighting provider for the Clearwater, Tampa Bay and St. Petersburg area, I chose one of our hard-working, high-quality transformers to share with the group. I chose the transformer because, like any working system, there has to be a heart to its anatomy.
The foundation for all our outdoor lighting installations begins with the transformer, much like the heart does in the human body. The transformer powers the circulatory system and brain, per say, of the system; these encompass the wiring, fixtures, and timer.
Here at Outdoor Lighting Perspectives of Clearwater & Tampa Bay, our transformers are crafted from strong, high-quality stainless steel. This means no worries about paint fading or rust, even under our harsh coastal conditions. They have multiple taps from 12V up to 15V or more, so each fixture gets the right final voltage. Plus our transformers feature low voltage circuit breakers for safety and to protect the transformer from electrical shorts.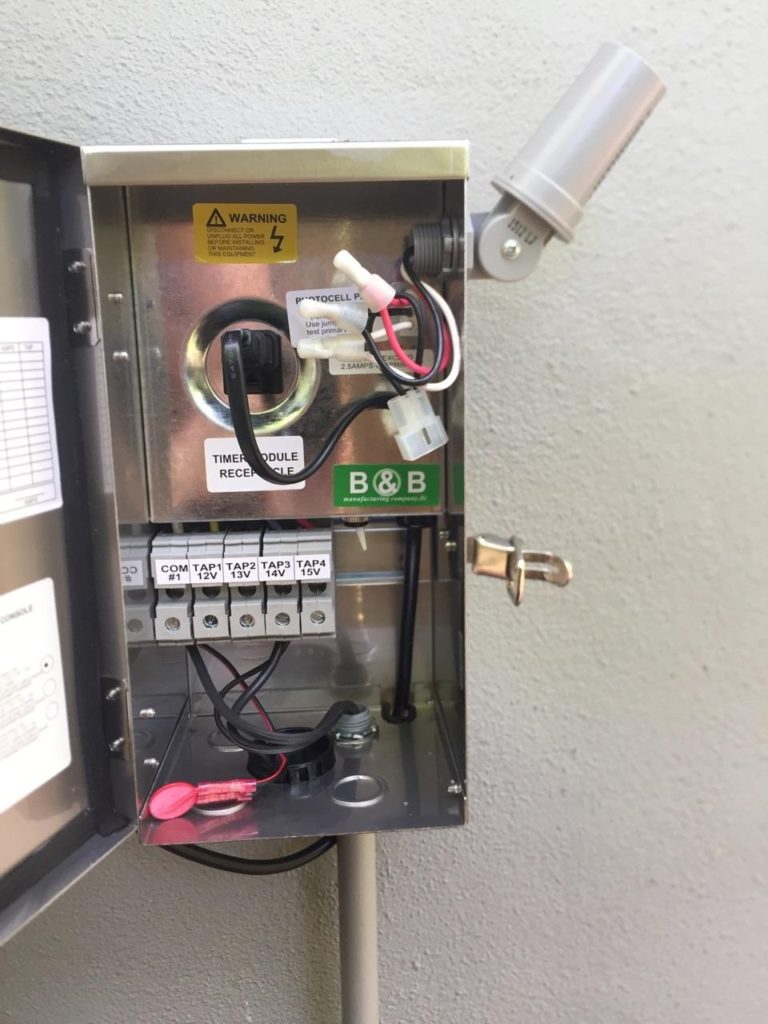 Our transformers also give you more options when it comes to choosing a timer since there is a place to plug in a range of smart timers. You can select the right timer for your individual needs and budget, including digital timers that understand dusk, dawn, times, self-change for daylight saving, have a 7+ day battery backup, and more. Plus because they use an internal, removable timer, then if the timer fails you haven't lost your whole transformer. Also, such smart timers know when dusk and dawn are without the need for an electronic eye, so you can have "on at dusk" settings but still tuck your transformer into a shed, garage, or under a deck. You can also seamlessly add these transformers to a complete LCA and/or home automation system. And you can upgrade the timer as your needs change.
Our stainless steel professional transformers cost a little more than the cheap black ones from big box stores, but their long life, safety, expandability options, and convenience are more than worth it.
Make your appointment with Outdoor Lighting Perspectives of Clearwater & Tampa Bay to get your outdoor lighting system operating at peak condition. You can reach us at  (727) 785-6000 or (813) 237-0340 or email us at olpclearwater@outdoorlights.com.