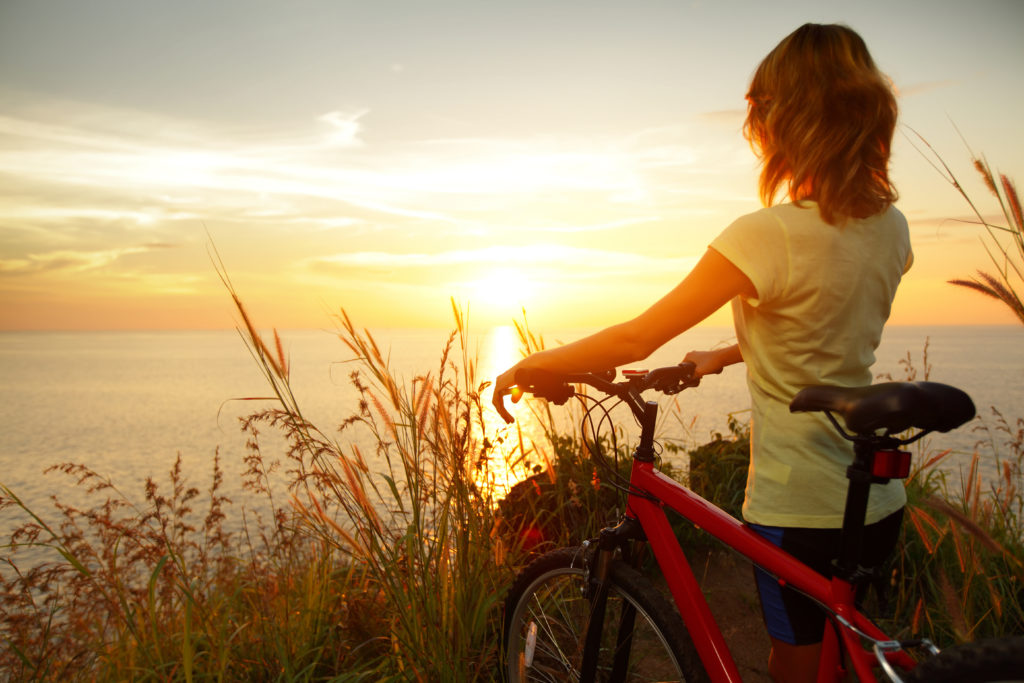 How did you spend this past weekend? Did you find yourself spending your valuable downtime setting all your electronic devices, timers and clocks to correspond with the onset of daylight savings time (DST)? How long did it take you to reset your manual outdoor lighting timer? 30 minutes? An hour or maybe more?
We realize that the changes that occur with the arrival and departure of DST along with seasonal changes can result in constantly having to reset a manual timer. To combat the problem, you need to manipulate your timer every few months to adapt to the naturally occurring nuances of day to night. Not to mention the chore of having to find the manual to your timer and then fiddle around with a series of pins, buttons or dials depending on what type of timer you own. This can be frustrating, to say the least.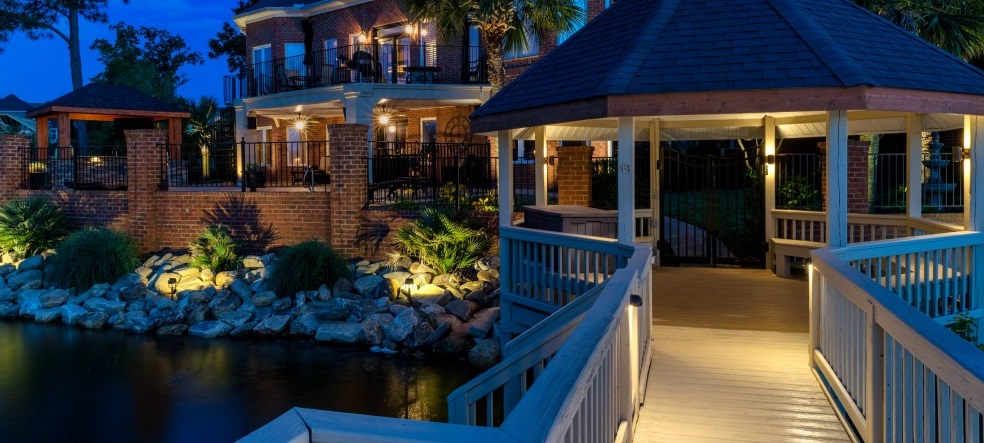 If you found yourself nodding in agreement to all of the above, then it is time to contact Outdoor Lighting Perspectives of Clearwater & Tampa Bay. We offer convenient timer solutions for both new and existing landscape lighting systems. With three outdoor lighting timers to choose from, we have the perfect fit for your lifestyle and budget.
The Digital Timer
Our digital timers are very simple to configure. These timers can be placed within or near your outdoor lighting transformer, and you will be able to set the on and off times very easily. It is backed up with a battery system to ensure that during a power outage your settings don't get wiped out.
The standard photocell timer is great if you're the type that never wants to have to program anything. These timers automatically adjust based on the amount of light they detect. However, due to this feature, a strong storm or darker than usual day could cause your outdoor lighting system to power on prematurely.
The Lighting Control Automation (LCA) Timer
LCA timers are super smart as they are able to automatically change themselves to accommodate the arrival and departure of DST. Best of all they are easy to use, and you set them once and can practically forget about them.
Lighting Control Automation uses GPS via satellite to pinpoint where your home is so it knows what hours it needs to turn your outdoor illumination system on with zero programming on your part. Just tell it where you live and that's it! LCA timers have all the simple automatic features of an astronomical timer, but it's the next step up in terms of being able to also control your indoor lighting too. There's a bit more flexibility to regulate goodies like your appliances, HVAC system and even your TV all through your computer or even a mobile device. You can set things to turn on and off at various times so it always appears that someone is home. It's the perfect solution if you have a vacation home, as it can easily be programmed to give your property the appearance of someone always being home. Having lights indoors and out turn on at random times makes your home seem lived in and gives you extra security. Best of all, you don't even have to be home to control any of these facets that a LCA timer offers.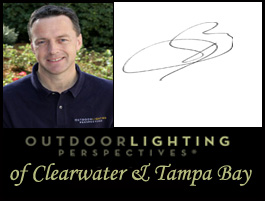 If you are tired of attempting to reset your outdoor lighting timer, call or email Outdoor Lighting Perspectives of Clearwater & Tampa Bay today. We're sure we can find the right timer solution for your outdoor lighting system. You can reach us at 727-785-6000 or 813-237-0340, or via email at olpclearwater@outdoorlights.com