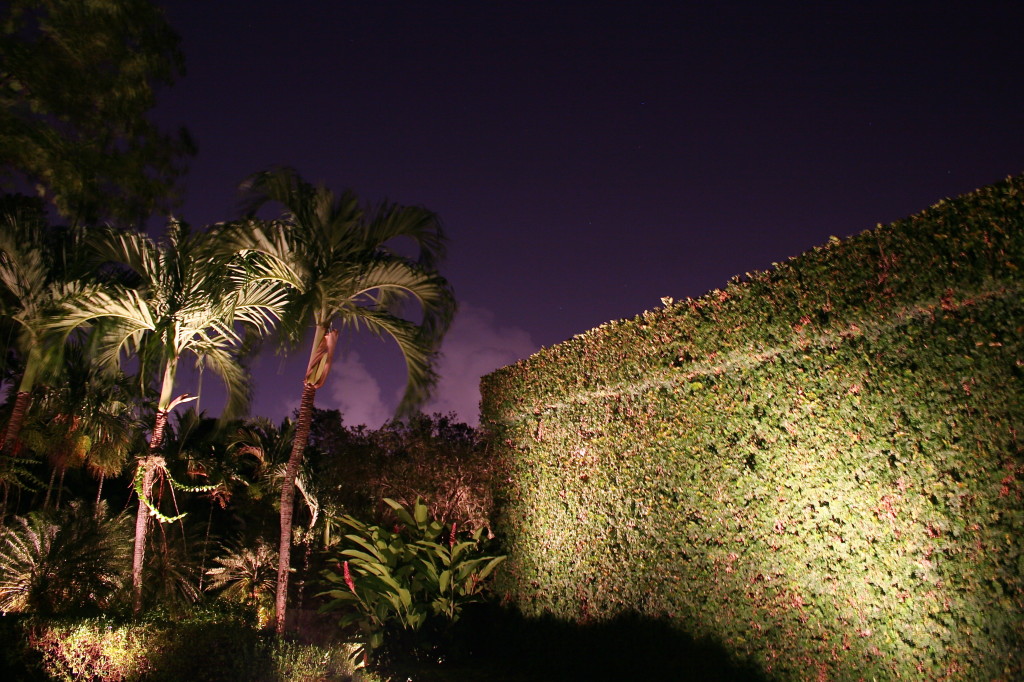 Fall is the time of year when our minds move to planning and installing new trees, bushes and perennials to our Clearwater & Tampa Bay landscape. Planting during the cooler temperatures in the weeks ahead will give your new specimens time to develop a stronger root system making a healthier plant. Whether it is an extensive landscape addition, a path of blooming perennials or adding palm trees to your landscape, outdoor lighting can improve their benefits and enjoyment. Many times, homeowners only contemplate the addition of landscape lighting after a landscape renovation is completed, as an afterthought. When it comes to a new addition to your yard, it is critical to remember the inclusion of outdoor lighting into the scope of your project. Bringing in a lighting expert early into the design stage, allows for much greater flexibility on what kind of lighting options and placement you may have available.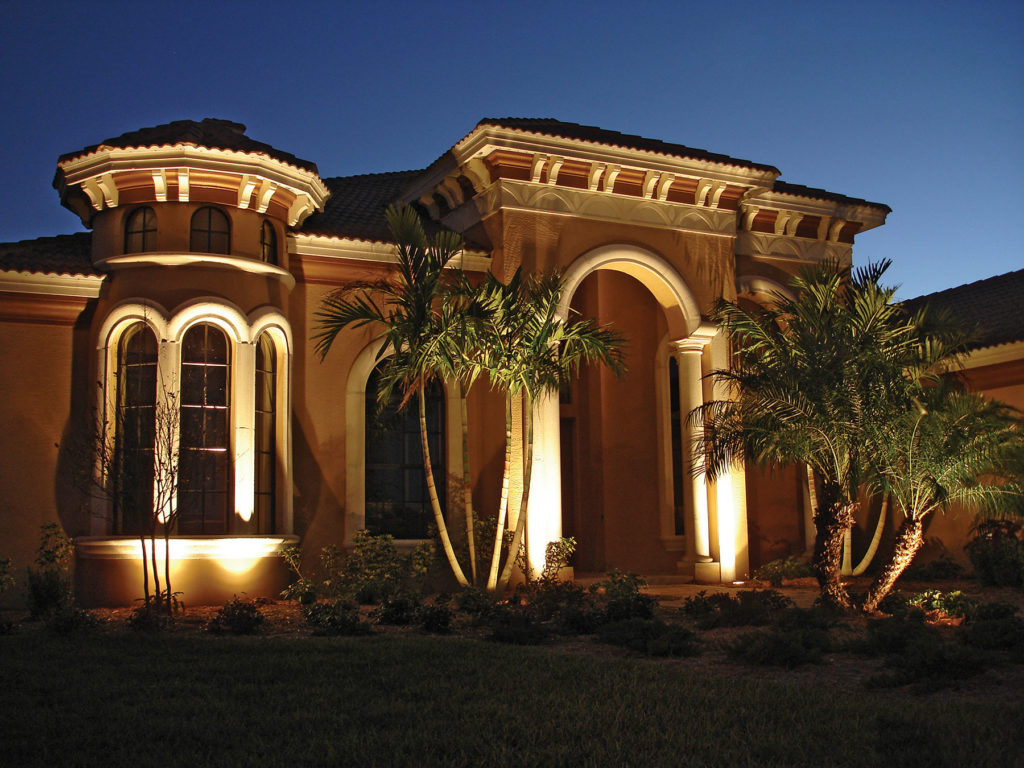 Landscape lighting is more than just a "pretty face" it is also an investment in your home. Professional lighting can show off your home's architecture, beautiful façade and also the design and colors present within the landscape itself. Why leave your landscaping in the dark when you can let others also enjoy the gorgeous trees lit up on your property or the bountiful blooms earned from hours spent working in the garden. On dark, winter nights, landscape lighting will bathe your home and property in beautiful lighting that creates a warm and inviting atmosphere. Large trees, meticulous shrubbery and even the architectural details of your home are all on full display for everyone to enjoy.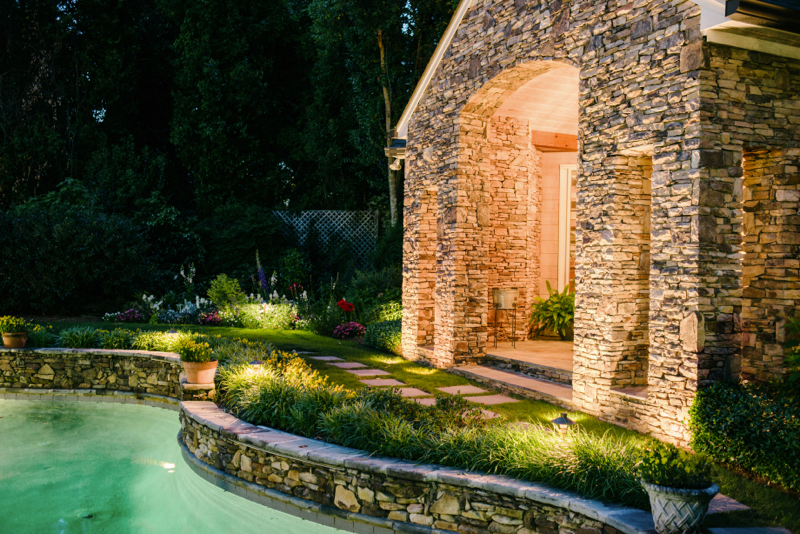 It is a common misconception that many homeowners assume spring is the ideal season for planting, when in truth, many trees and shrub specimens respond better when planting during the cooler months because it reduces stress on new plantings and makes them more likely to establish successfully in order to thrive in the future. Here in the Clearwater & Tampa Bay area cooler temperatures and lowered humidity make fall and winter the best times to move ahead with your intended landscaping project(s).
If you are thinking of adding to or renovating your landscape, front or back, don't wait until the last minute to contact your lighting designer. We love to work with landscape designers and homeowners while they are in the planning stages of revamping their landscape or a full-scale addition. We can locate transformers and figure out where fixtures need to go so that you can illuminate special features you'd like to include. We have worked with countless local landscape designers, and we can easily integrate our working plans with theirs so that you can see it all come together in one cohesive manner. It's always better to begin planning early so we may bury wire while the ground is being planted, but we can also come in later too. Landscape lighting doesn't only showcase your garden beds and natural areas; it's also the ideal complement to hardscape additions such as a patio, deck, porch, pool or paths. You can gain more functionality and enjoyment from these outdoor living spaces when illumination brings them to life.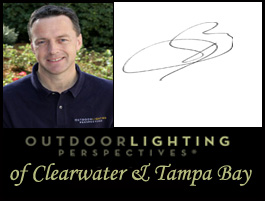 As you prepare to show off all the hard work you have put into landscaping, don't forget outdoor lighting. The magic of quality landscape lighting is that it disappears while the beauty of your plants shines through. So trust Outdoor Lighting Perspectives of Clearwater & Tampa Bay, as we know how to bring out your landscape's very best. Call us today at  727-785-6000 or 813-237-0340, or email us at olpclearwater@outdoorlights.com.