The ease of installing outdoor lighting varies from job to job.  Often the architecture of a specific property or the aggressive growth habits of the plant material here in Central Florida can heed one's progress.  Recently, I put together an outdoor lighting design for a client here in Clearwater.  The design for the front facade was pretty straight forward, but the client wanted to accentuate the vertical angles of the home to add dimension.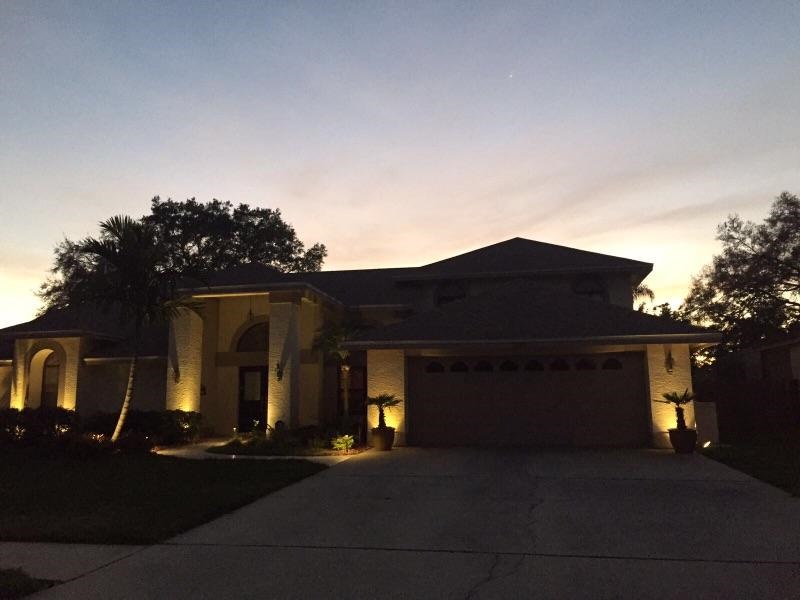 The home's front facade includes columns at the front entry as well as to the left of the front door. Since columns are architectural strengths, this was obviously something I wanted to showcase.  Most of these areas were easily accessible due to soft landscape planting beds, however, for continuity, it was imperative to highlight the corners on the garage end of the home. The garage-end of the home encompassed a concrete driveway. This, in fact, is the area where lighting needed to be installed in order to complete the design.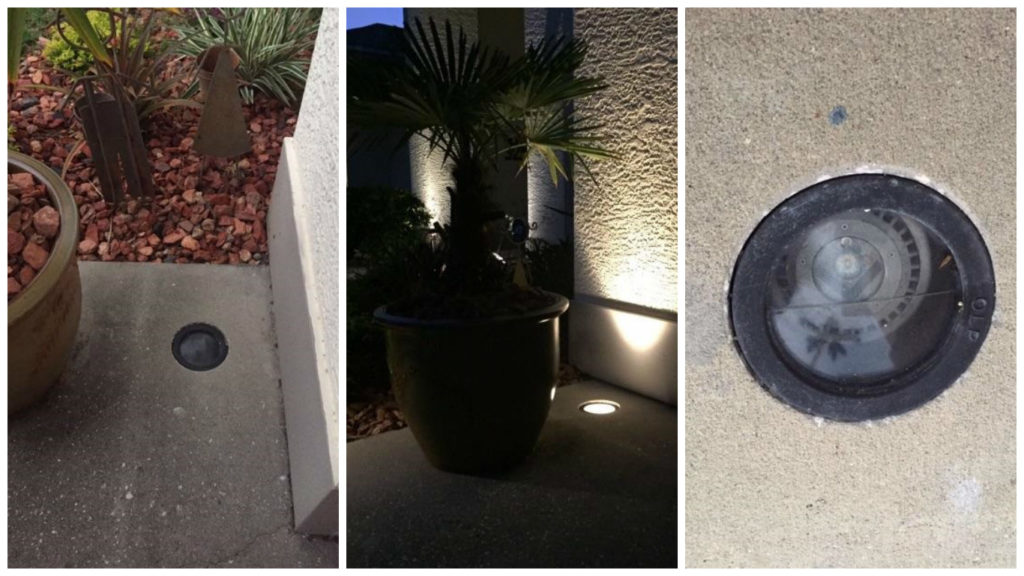 Since Outdoor Lighting Perspectives of Clearwater & Tampa Bay has a core driller, we were able to easily access the concrete and from there drill out the area where we needed to install the lighting. Having crucial machinery on hand makes many of the elemental details of our projects possible. Other lighting companies would have had to outsource a costly core driller for this important detail or sacrifice aesthetic through second-choice placement.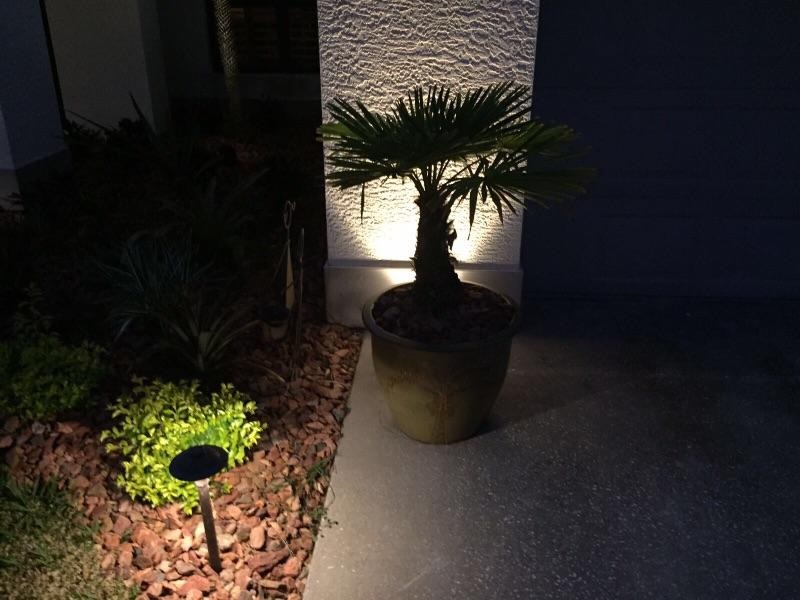 Being able to penetrate solid surfaces such as concrete and hardscapes gives us an advantage over the competition. It also delivers a cohesive, non-obtrusive design feature that places the light source out of the way. This is important when working in a patio setting, or in areas where space is tight.
Contact Outdoor Lighting Perspectives of Clearwater & Tampa Bay today to learn more about the attention to detail we pour into all our outdoor lighting designs. We don't overlook the details when it comes to providing you with the highest-quality outdoor lighting installation. You can reach us at 727-785-6000 or 813-237-0340, or via email at olpclearwater@outdoorlights.com.