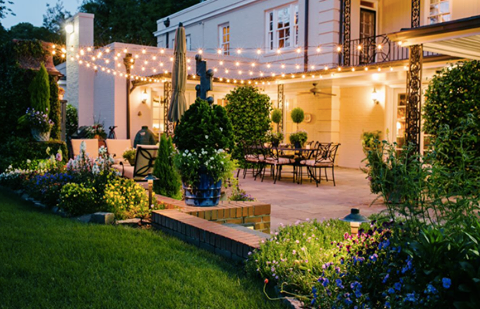 Outdoor string lighting is everywhere! You can see it featured on TV commercials, home and garden shows and in all the top decorating magazines. This year, Outdoor Lighting Perspectives of Clearwater & Tampa Bay has experienced a surge in customer requests for outdoor festival lighting.
Festival lighting, also referred to as cafe, fiesta or festoon lighting, is all the rage for homeowners wanting to add ambiance in their outdoor settings. This genre of decorative outdoor lighting is one of the most interesting and versatile lighting trends customers are requesting. As the Clearwater, Tampa Bay and St. Petersburg area premier outdoor lighting provider, we embrace emerging and unique outdoor lighting ideas. Festival lighting serves as a new way to introduce not only illumination into an area, but also as a way to convey a feeling of a mood within a space.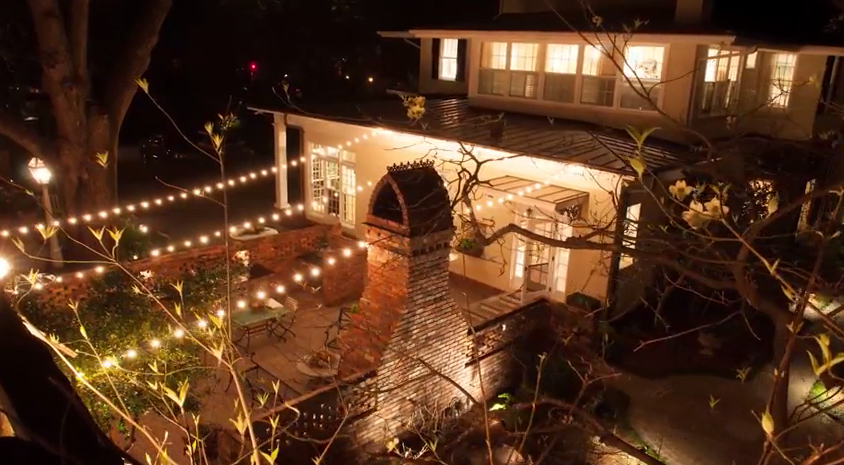 You may assume that all festival lighting is the same. However, our high-quality festival lighting isn't like what you find at the big box stores that will only last one or two seasons if you are lucky. Ours consist of commercial-grade LED string lights suspended with a thick gauge wire to ensure they don't sag over large expanses. Our expert installation will create seamless rows of string lighting to create the perfect ambiance over your preferred location.
Overhead festival lighting is perfect if you have a large patio or deck that begs for visibility across a larger spread.  It also provides the ideal ambiance for backyard gatherings and intimate moments. Outdoor Lighting Perspectives of Clearwater & Tampa Bay only uses only American-made, high-quality festival lighting that is meant to last for years to come. Designed to last in the sun, rain, and coastal conditions as all of our lighting implements are commercial quality using the highest grade wiring available on the market.  So you can safely enjoy them night after night with family and friends.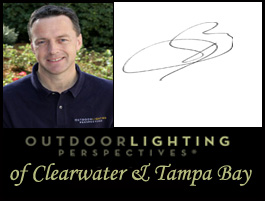 We are having great success using festive lighting to convey beauty, ambiance and character through outdoor lighting. Permanent festival lighting is another way we are able to enliven the senses — Contact Outdoor Lighting Perspectives of Clearwater & Tampa Bay today to learn more. You can reach us at (727) 785-6000 or (813) 237-0340 or by visiting clearwater.outdoorlights.com.