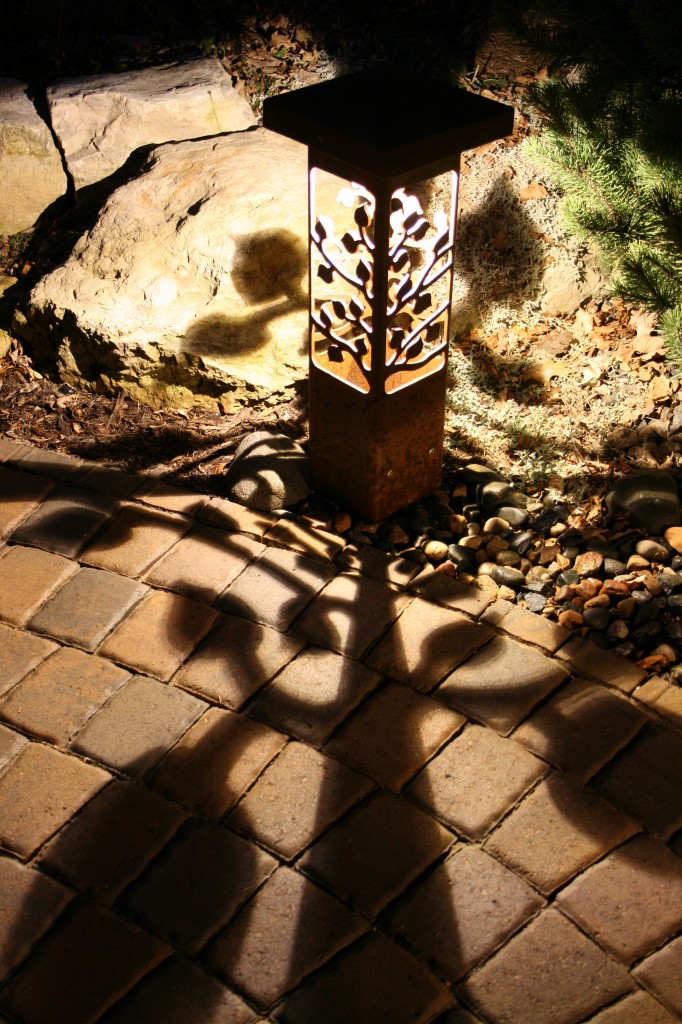 Decorative outdoor lighting offers homeowners a completely different and distinctive look that goes beyond ordinary fixtures. Where most landscape lighting fixtures are meant to be hidden out of sight, these decorative fixtures beg to be seen as they are as stunning by day as they are at night.
What makes our decorative lights special is their high quality all metal designs that feature incredible cutouts that allows light to extend to spray fanciful shadows against any surface such as walls, walkways and hardscapes. They truly make the evening a dramatic affair with their unusual and magical illumination, but they also have fabulous sculptural appeal during daylight hours.
If your landscape or garden lacks a strong architectural feature that will turn heads, our custom decorative lighting fixtures create a column of beauty with light spilling out of it in a unique and memorable way. They don't take up much room either, so they are perfect if you are tight for space but still need big impact. Outdoor Lighting Perspectives of Clearwater & Tampa Bay can install this one-of-a-kind focal point to serve as a work of art in the landscape. Take a look at the lights we recently installed as part of an overall landscape lighting design in Clearwater, FL: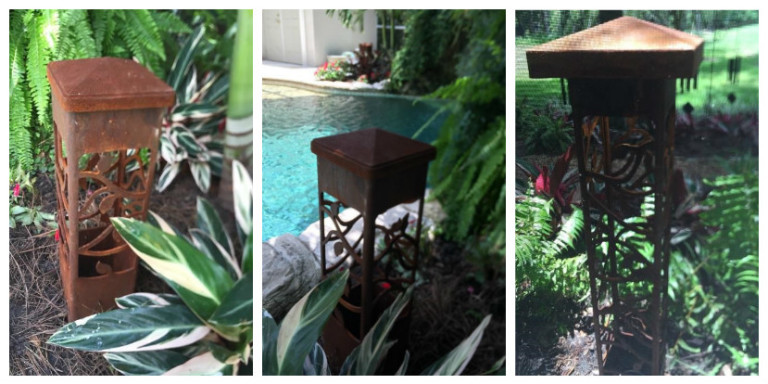 A variety of color options, size heights and designs are available that can fit any scheme or taste. They are available in a broad variety of finishes including brushed steel, cast iron, weathered rust, and a wide range of powder coated colors such as black, white, beige, red and more. You can get everything from a 13" inch size all the way up to a whopping 10 feet in height. They utilize LED technology so they are low consumption and save energy. Patterns range from leaves, Asian influences, limbs, swirls, geometric patterns and much more! These fixtures can also be further customized with exciting top caps and bases to give them even more appeal.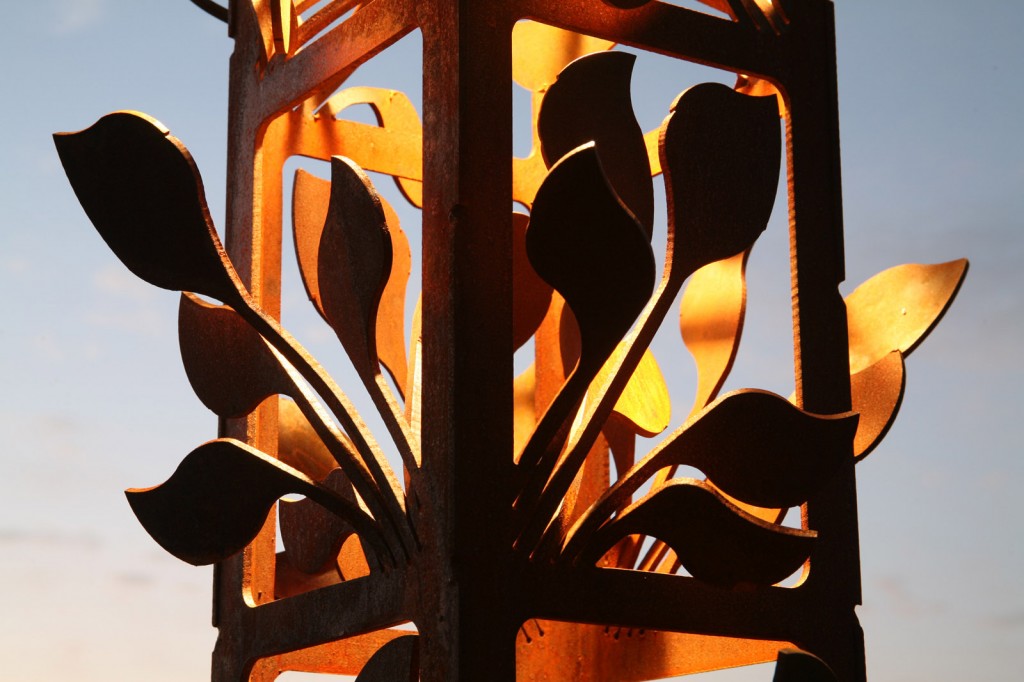 These decorative designer lights are made to last a lifetime as they are commercial grade and manufactured of high-end metal and materials. They are also dark sky friendly, so they don't obstruct your ability to view the moon and stars at night either. Their multi-dimensional look makes them a wonder in the landscape and adds tons of texture and color wherever needed. This is certainly not a lighting fixture you want to hide since it makes a remarkable statement no matter where it sits. If a piece of art is something that is missing from your property, our decorative lighting will certainly fill the void in a big way and look incredible during the day and night.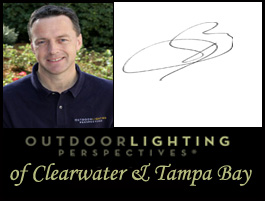 Contact Outdoor Lighting Perspectives of Clearwater & Tampa Bay today to learn more about enhancing the sculptural quality of your backyard with a the illuminated beauty found in our decorative outdoor lighting fixtures.  (727) 785-6000 or (813) 237-0340 or email us at olpclearwater@outdoorlights.com .