There is no shortage of magical images of outdoor lighting among home and garden media these days. It seems as though the ambiance of outdoor lighting is featured in every magazine in the newstand! Among the most news-worthy is festive lighting. Often referred to under a host of different names such as fiesta lighting, festival lighting, festoon lighting, cafe lighting and Edison lights, this genre of outdoor lighting evokes romance and charm in the setting it is used in.
The origins of Festive lighting began with its namesake; festivals, and originated as a way to light outdoor areas in honor of outdoor celebrations. Street festivals and fairs throughout the world, and historically,  are often draped in lights for an evening or two to commemorate a significant local event and removed at festivals end. Permanent festival lighting takes this dramatic lighting effect to a new level because it allows you to indulge in its appeal night after night. We have received many requests from Clearwater & Tampa Bay residents requesting festival lighting installation in their own backyards and requests continue to pour in as more homeowners, and even business owners, are requesting this unique lighting for their backyards, outdoor living spaces and commercial storefronts.
Festive lighting delivers a viable light source to improve function in a specified area, in addition it can help set the mood you want to convey within your space. There is more to this lighting technique than just hanging string lights. Our festive lighting designs are professionally installed using commercial-grade fixtures that are tough enough to weather all seasons and can become the highlight of your outdoor lighting design year after year.
By using commercial grade lighting products and a cable to support the weight of the wiring components we can ensure the safety and the integrity of the system over long spans. Permanent festival lighting is available in white and colored light hues. We can even instill the use of unique globe lights (orbs) as part of lighting your unique space.  When it comes to placement of your festival lighting installation, the possibilities are truly endless…
Festive lighting can add panache to your deck, lanai or patio: From outdoor parties, or just enjoying the evening over an outdoor dinner for two will take on new meaning under the illumination of permanent festive lighting!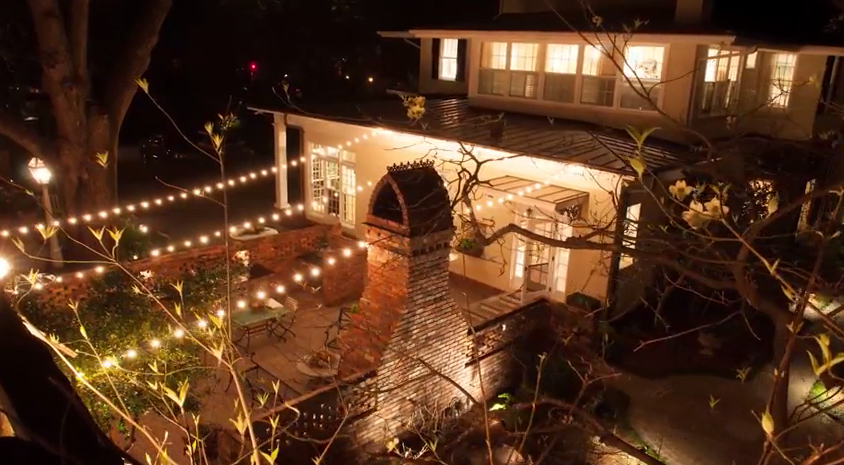 Festive lighting brings a dark spot in the landscape to life: Festive lighting can brighten up a dark spot, or rarely used area of the property into a hot spot brimming with outdoor recreational and entertaining potential.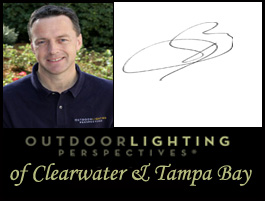 We are having great success using festive lighting to convey beauty, ambiance and character through outdoor lighting. Permanent festival lighting is another way we are able to enliven the senses — Contact Outdoor Lighting Perspectives of Clearwater & Tampa Bay today to learn more. You can reach us at (727) 785-6000 or (813) 237-0340 or by visiting clearwater.outdoorlights.com.