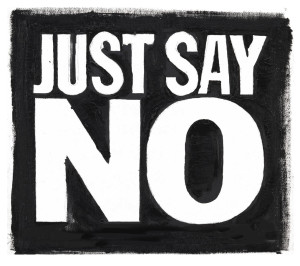 Just say NO!
That's right, just say no to cheap fixtures when it comes to your outdoor illumination, especially in our coastal area of Clearwater & Tampa Bay. They may seem like a deal when you buy them, but beware that they will cost you a heap in replacement and/or repairs later because they are made of inferior materials that are not made to stand up to our conditions or for the long haul.
At Outdoor Lighting Perspectives of Clearwater & Tampa Bay, we use only high-quality commercial grade fixtures in all our installations. They are made in America specifically for us and have passed rigorous testing. We know exactly how they will react to salty air, intense heat, humidity, sun and heavy rain. All of our fixtures are made of superior metals for our area like copper, brass and stainless steel that can withstand years of use.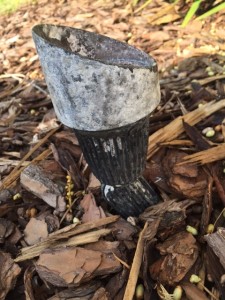 We already know many of our competitors use cheap fixtures with plastic parts and inexpensive aluminum housings because we have replaced a whole lot of them for unhappy homeowners. We shake our head at some of the fixtures and wiring we throw out in the trash. The substandard materials on these housings simply rust, corrode and fall apart; and they usually last only a few seasons and will need replacement in short order. They may sound like a good deal on the onset, but why go through the hassle and expense of all that when you can do it right the first time? Don't skimp on cut-rate lighting equipment from one of the big box stores either, as those are also no bargain and have thin and inadequate wiring and transformers to boot. Your outdoor lighting has to work every evening for years on end to provide visibility, safety, security and make your property look great–so penny pinching on bare bones lighting makes no real sense on a system that has to work hard daily in our harsh Florida climate.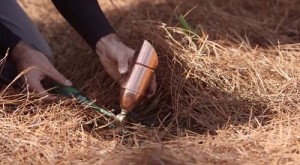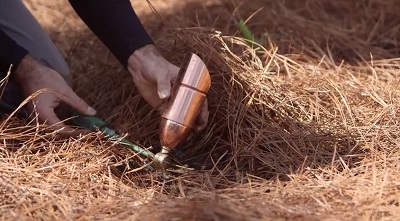 The moment you see our fixtures, you will notice the difference immediately. They are heavy in your hand, have corrosion resistant finishes and an elegant design. They are made for years of use and they are a long term investment in your landscape and increase the value of your home. We use thick gauge wire and all the parts are high quality—even the bulbs! We offer a wide array of styles to match whatever your tastes are from traditional to modern. We use housings that will give you a variety of effects such as deck, flood, spot, path, well or wall lights. Our specialty lighting gives incredible artsy ambience such as overhead fiesta and orb models; and even our luxurious Attraction fixtures that look like a work of art in the daytime, and cast gorgeous shadows on any nearby surface at night. No matter what you choose, it's all of the same high quality and level of standard.

Since our fixtures are made for us, we know exactly how everything works and is constructed. Later we can retro-fit and change aspects of the lights if need be, which can be a big cost savings instead of a full on replacement. You get a lot of bang for your buck if you choose the right fixtures upfront instead of mediocre ones to save a few pennies in the short term.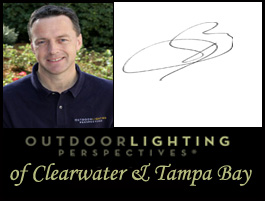 We stand behind all our illumination products and installation at Outdoor Lighting Perspectives of Clearwater & Tampa Bay. Call us today at 727-785-6000 or 813-237-0340, or email us at olpclearwater@outdoorlights.com to learn what we can do for you.