It is with great pleasure and much excitement we announce our association with Casuwel outdoor living furniture and accessories. Our addition of this exclusive line of outdoor furnishings will give our clients even more options to enhance their spaces and we're thrilled to be able to present these high quality products to our customers at preferred pricing with a 10% to 15% discount.
As the Clearwater and Tampa Bay area's leading custom designer of systems which illuminate your home and enhance your outdoor living areas, Outdoor Lighting Perspectives of Clearwater and Tampa Bay is excited to also offer the best in outdoor furnishings and accessories, giving you the ultimate in selection for your customized backyard retreat.
Casuwel, your premier choice for outdoor furniture and accessories, is built to withstand the elements while providing the ultimate in style and comfort. Designed to help homeowners in all climates celebrate the good life outdoors, these versatile furnishings were created with a unique weaving process and details distinctive to each of the four collections. To complement your selections and express your personal style, customize the Premium Comfort Cushions with any of the dozens of Sunbrella® fabrics, renowned for their sustainable qualities, and accessorize your ensemble with a coordinating outdoor rug, umbrella or one of the luminous accents available in this line.
We invite you to take a closer look (below) at each of Casuwel's outdoor furniture collections and the wide range of accessories available through Outdoor Lighting Perspectives of Clearwater and Tampa Bay and see which one would best suit your outdoor living area.
The Bermuda Collection: The style and design of this collection captures the very essence of our tropical climate here in the Tampa Bay area. The clean, sleek lines of this collection give it the feel of an island retreat, which will have you reaching for a margarita the moment you sit down. Just right for spaces designed with a contemporary edge, but versatile enough for any setting. The Bermuda Collection's crisp classic profile will set the mood for your rest and relaxation in the warm tropical breezes while you escape the grind on your deck, patio or porch.
The Fairmont Collection: Ultramodern sophistication sheathes the comfy foundation of this collection. Wide sloping arms coupled with generous deep seating are inviting and encourage extended visits and conversation. You can't help but unwind as you are enveloped in the comfort of this collection. Either by the pool, or on your patio, porch or deck, it will continue to beckon you to take solace from the stresses of your day.
The Charleston Collection: As delightful and elegant as the beautiful city, Charleston, SC, this collection is simply divine. Created to resemble the look of vintage wicker furnishings, the classic curves and cozy comfort of these pieces will have you longing to enjoy breezy summer nights or lazy Sunday afternoons. The Charleston Collection, the low-maintenance version of the Southern-inspired classic would complement any outdoor living space above or below the Mason-Dixon Line!
The Metropolitan Collection: Fashionably modern yet timeless, this collection easily coordinates with many outdoor living space styles, and tastes. The generously proportioned frames of this bestselling collection are roomy and stylish crowd pleasers! The coffee table/storage ottoman, available in this collection, is the perfect example of its marriage of modern innovation with timeless style.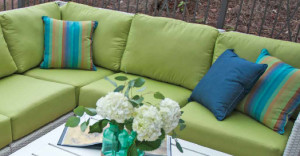 Cushion Fabrics & Decorator Pillows: With dozens of Sunbrella® outdoor fabrics available, our exclusive Premium Comfort Cushions and decorator pillows can be customized to match your style and enhance the look of each collection.  Decorator square pillows come in both twenty inch and twenty-four inch sizes.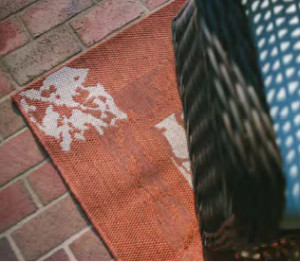 Outdoor Rugs: Tie your outdoor décor together with a finely crafted outdoor rug specifically designed to survive the elements. Available in the most requested sizes and a wide variety of color and designs.
Shade Umbrellas: We've got you covered with our lovely assortment of nine-foot round, eleven-foot round, rectangular and cantilever umbrellas available in your choice of shape, size and color.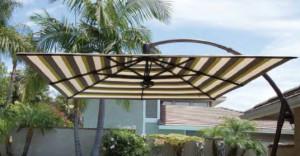 Luminous Accents: These exquisitely innovative contemporary light forms will add just the right amount of ambient light to these collections for evening outdoor conversations.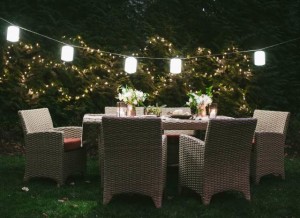 Casuwel brings together stylish outdoor furniture design with the finest craftsmanship and moderate pricing; helping you buy smart and live well. As an added bonus, white-glove delivery and setup service comes with each order of any of these incredible selections of outdoor furnishings, accessories and accent lights.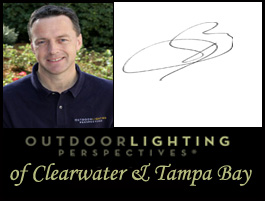 This exquisite line of outdoor furnishings and accessories will enhance the beauty and function of your outdoor living space and we're proud to offer such high quality products to our customers. Contact Outdoor Lighting Perspectives of Clearwater and Tampa Bay today to learn more about Casuwel and our outdoor lighting designs. (727) 785-6000 or (813) 237-0340.
See the whole amazing Casuwel line by watching their YouTube video: