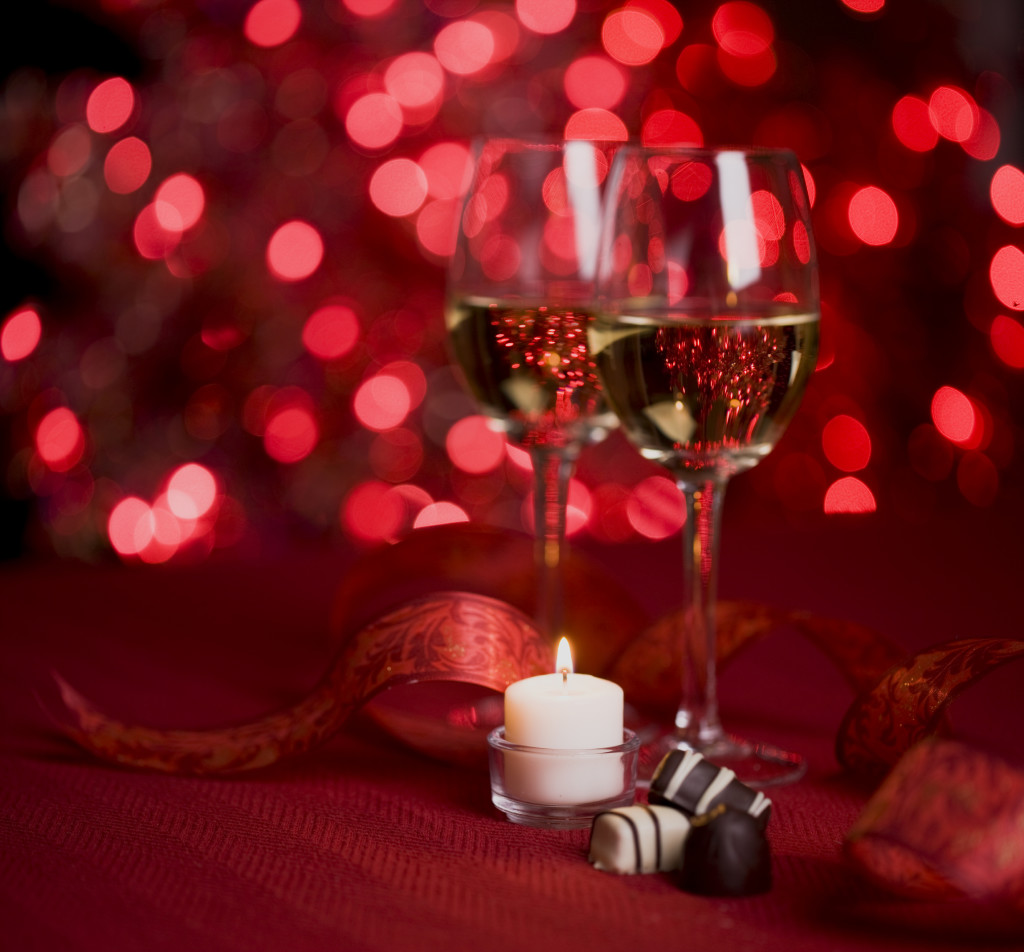 Valentines Day is just around the corner; isn't it time to choose a gift for your beloved one that truly signifies the feelings you have for them? Let's face it, flowers, as lovely as they are will quickly wilt and lose their vigor. Much is the same with chocolates because if  not enjoyed in a timely manner, will lose their indulgence and flavor over time. Looking ahead to the future and choosing a gift that would make a bold statement about the depth of your emotions this Valentines Day and every day thereafter for years to come will speak volumes about your feelings and adoration — this is why outdoor lighting makes the perfect gift for that special someone in your life no matter what the occasion!
Putting this idea into perspective, the very nature of outdoor lighting lends itself to romance. Here at Outdoor Lighting Perspectives of Clearwater and Tampa Bay we use soft washes of light to enhance your home, your landscape, your garden and all the outdoor destinations you and your Valentine frequent. Our lighting is designed to not overpower the focal point of illumination, but rather to create ambiance within the focus of what you are illuminating. The effect is a home and landscape that brings beauty, relaxation and romance to mind — in essence our professional outdoor lighting is like "mood lighting" for your home. 
Imagine languishing in the moment on your romantically lit deck or patio, or long walks through your professionally lit garden admiring the seasonal blooms from plants and flowers you worked together to nurture? You can even take the moment a step further by adding splashes of color to chosen areas of your home through colored lighting filters, or LED string lights. White string lights may be a timeless staple for Christmas lighting, but they can also be used all year round with small modifications to fit the celebration. String lights are also available in pink and red for an even more festive Valentine's Day light display — the possibilities are truly endless when it comes to adding the gift of light around your home to honor cherished moments and holidays!
Your home is a testament of the life you have built with your significant other. A sense of pride in the life you have created together is evident through the care you have taken in making your home and landscape something you can be proud of. What better way to pay homage to that commitment than to add outdoor lighting to the scenario? While chocolates and flowers will be enjoyed for a week, or maybe 10 days, outdoor lighting can be enjoyed 365 days a year.! Outdoor lighting is the gift that will keep on giving for many years to come, for many Valentines Day's into the future!
Contact Outdoor Lighting Perspectives of Clearwater and Tampa Bay today to learn more about our romantic outdoor lighting designs.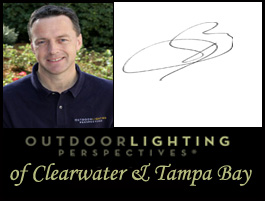 Robert van der Putten, Owner
Outdoor Lighting Perspectives of Clearwater & Tampa Bay (727) 785-6000 or (813) 237-0340