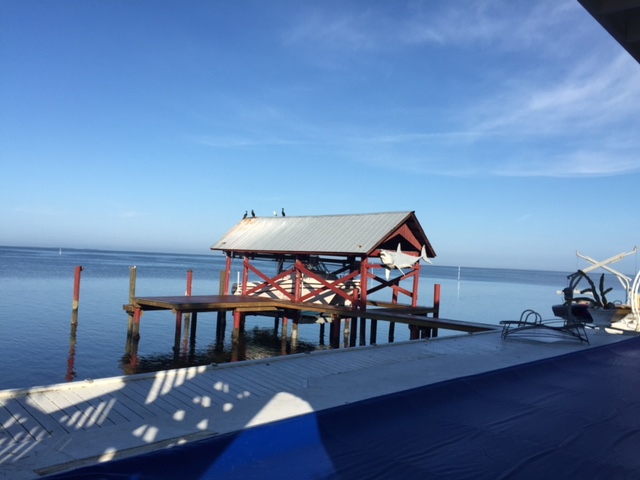 If you are one of the fortunate homeowners lucky enough to live by the water, you know the beauty that ensues looking out at  your property's most prominent feature — the view.  Having the backdrop of the ocean changes the entire aspect of your home and your property. It would be a shame to not be able to take in the lovely waterfront views at night. By adding outdoor lighting to your pier or dock you can easily remedy dark evenings spent staring into the void.
Dock lighting, however, does more than accentuate the breathtaking views, it also enhances the function of the dock itself. Outdoor dock lighting will open the door for more opportunities to utilize the area at night giving way to many evening recreational opportunities. For example, your grandson is down for a vacation and he wants nothing more than to learn how to fish. The best time to fish is usually around dusk. Having the capacity to safely fish off your deck or pier at night with your grandson is reason alone to install  outdoor lighting. Not only will these treasured moments in time not have to be cut short because of nightfall, you can linger in the memory you are creating without the worry of not being able to see what is around you or have enough light to make it safely back to the house. You may even get that "big bite" you have been waiting on and not miss your grandson reeling in his first fish! Dock lighting also provides more light when returning from evening boat trips or excursions. Ample illumination ensures sure-footing upon your return and lighting "task" or "work" areas on your dock will guarantee your fresh catch of the day stays that way!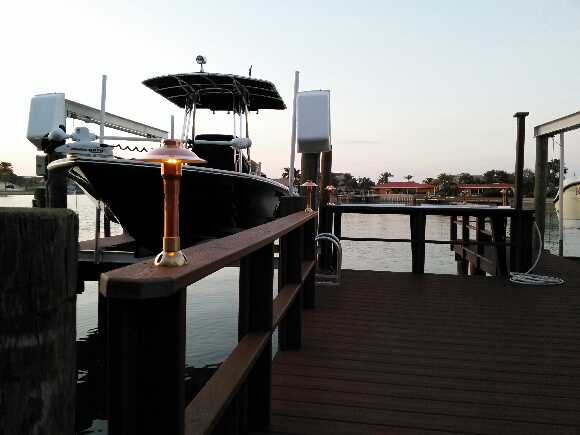 We recommend adding subtle path lighting allowing for safe travel to the dock or pier, then we like to use fixtures on the dock or pier that will emit a soft wash of light instead of blaring light. We achieve this through careful fixture selection for your individual dock or pier. All of this adds up to the perfect illumination to enjoy your seaside dock at night.
There are so many reasons that deck lights are wonderful to use on a dock or pier. From aesthetic appeal to safety, to time spent outdoors that would otherwise not happen. In general, lighting a pier or dock can have it's obstacles but the benefits make it worth overcoming those obstacles.  Most of the time the area you are lighting is farther away from the house, and requires innovative design to achieve the desired effect for such a setting. We can make adding lighting and coming up with innovative designs easy with our experience and knowledge of dock and pier lighting.  One of our most recent dock lighting installations shows how we used path lighting along the railing of the dock for added ambiance and security. We also paid close attention to add lighting around the "task" area where the homeowner and his crew clean fish from their catch. Stay tuned for more images from this amazing dock lighting design and installation, more to come…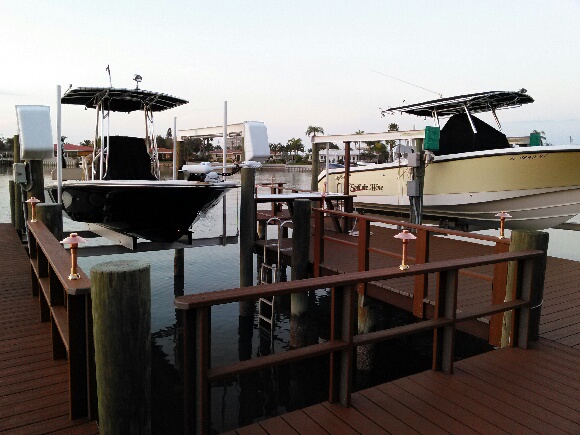 Contact Outdoor Lighting Perspectives of Clearwater and Tampa Bay to learn more about our innovative dock and pier lighting designs aimed at making the most out of your oceanfront space!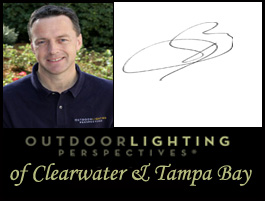 Robert van der Putten, Owner  727-785-6000 or 813-237-0340 email:olpclearwater@outdoorlights.com.
.